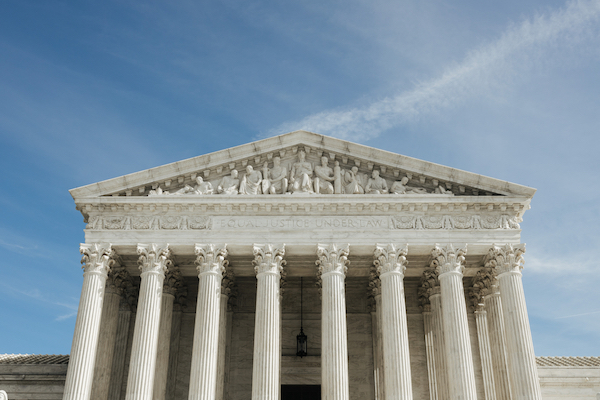 Image via Shutterstock
It's clear that people aren't fully getting used to making virtual calls yet. This was evident when the US Supreme Court live-streamed their oral arguments for the first time ever on Monday as justices worked from home during the
COVID-19
outbreak.
The conference for the Barr v. American Assn. of Political Consultants case was solely audio-based, so no
awkward body language
was involved. Yet, someone was presumably left red-faced by something they shouldn't have done during the livestream.
While Roman Martinez, attorney for the American Association of Political Consultants, was speaking, the flushing of a toilet could be heard in the background.
During the embarrassing moment, you could heard the lawyer slowing down his speech, as if taken aback by the sound. Whoever had done it was perhaps ranking the arguments on the number-two spot.
LISTEN: Toilet flush during U.S. Supreme Court oral argument (h/t @nicninh) pic.twitter.com/He3QGMzvJI
— Jeremy Art (@cspanJeremy)
May 6, 2020
[via
Intelligencer
, cover image via
Shutterstock
]