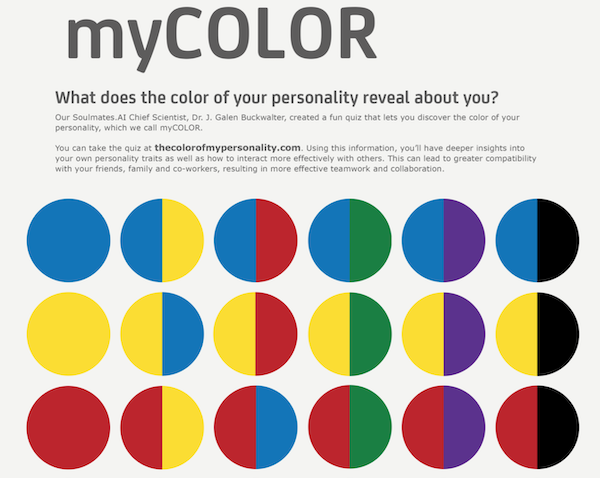 Image via myCOLOR
It's no secret that each color
has a meaning
and symbolizes certain values. But while you might be aware that red represents boldness and yellow signifies joy, how familiar are you with the hues introspectively?
A personality test called
myCOLOR
seeks to find the hue you most resonate with. The quiz, created by data-driven creative agency
Ayzenberg
and Soulmates.AI chief scientist Dr J. Galen Buckwalter, is based on the
HEXACO model
(Honesty, Emotionality, Extraversion, Agreeableness, Conscientiousness, Openness), and takes a look at your psyche through 20 multiple-choice questions.
The results entail six colors representing distinct personality types. If you have an affinity with black, you're deemed as mysterious yet powerful. Greens are known to be peaceful and accommodating, Purples are more creative and expressive, and Blues are trustworthy and practical.
Beyond your dominant color, the test divulges compatibilities between types, so you can share the quiz with a friend and discover how the both of you match up.
There's a possibility you'll be classified as one color on the first day, and then get another hue at another try. The agency explains that this might mean your preference levels for the two different colors are almost on par. The result you get can also be influenced by your mood or events that occurred during the day.
What does your personal rainbow look like? Find out by taking the myCOLOR quiz
here
.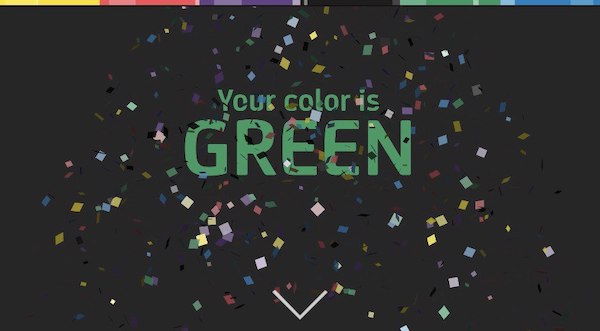 Image via myCOLOR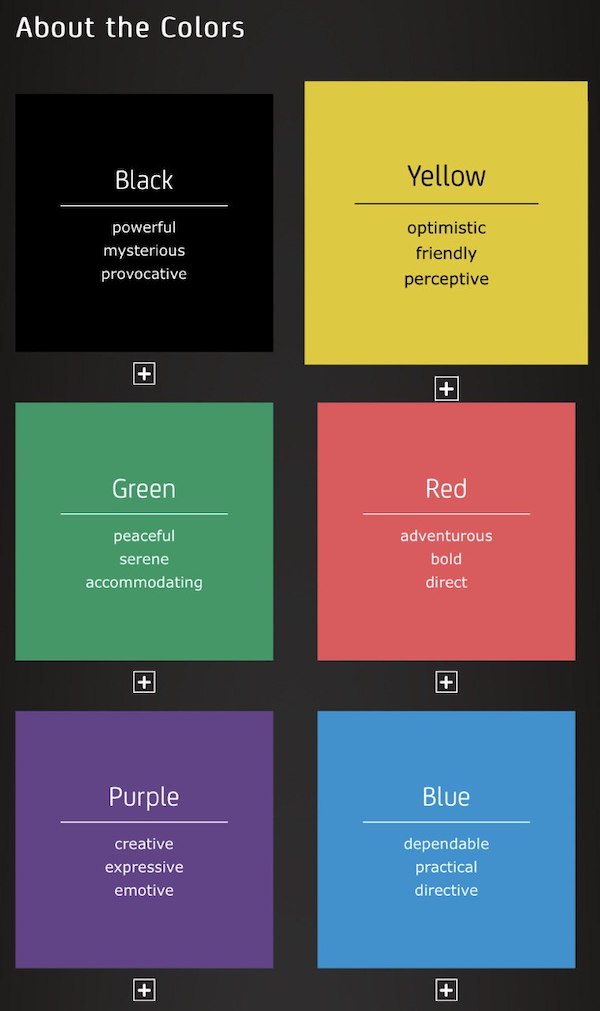 Image via myCOLOR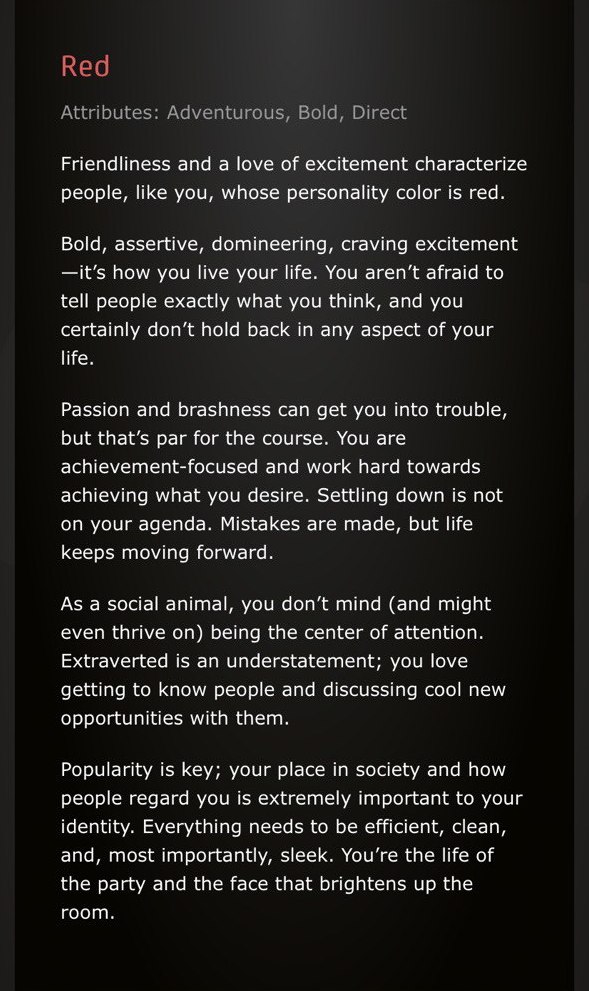 Image via myCOLOR
[via
Dribbble
, images via
myCOLOR
]