[Click here to view the video in this article]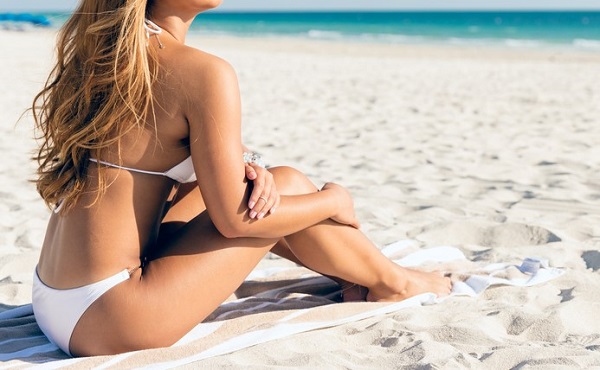 Image via moonnoor / Shutterstock.com
A photo showing a packed beach in California sparked a heated conversation last week, leading to the closure of the area.
However, critics argued the image was misleading as it was taken with a telephoto lens, which might have made the beach look more crowded than in actuality.
The debate started after The Orange County Register published an
article
about people hitting the waves after the lockdown was lifted. The lead picture, taken by photographer
Mindy Schauer
, went viral as it showed beachgoers ignoring any form of social distancing as they laid close to each other on the sand.
The photo caught the attention of California Governor Gavin Newson, who decided to
close the beaches
and state parks temporarily after seeing the snap. This led to protests of the closures by hundreds, including the local government in Orange County, who opposed the governor's order.
OCR immediately responded to the controversy with an article titled
OC beach photo: Real news sometimes stranger than #fakenews
. The article explained that Schauer had taken the photo from the Newport Beach pier using a telephoto lens as "she wanted to get as much of the beach as she could to accurately depict the scene."
The publication also shared a photo along with the EXIF data, showing that the photo was shot at 380mm focal length, resulting in heavy lens compression.
Los Angeles news station KTLA 5 also weighed in the controversy, unveiling a video of the beach on the same day the contentious photo was taken. From the video, viewers can see that the beach wasn't as packed as it appeared to be in Schauer's image.
Eager, early risers hit the beach in San Clemente as closure lifts https://t.co/e87udT8mV9
— O.C. Register (@ocregister)
April 25, 2020
Photo taken from the Newport Beach Pier on 4/25/20 with a 300mm lens at 3:30 pm. Photo by: Mindy Schauer/scng #NewportBeach #coronavirus #beachcrowds @ocregister pic.twitter.com/x7HANtktFV
— Mindy Schauer (@themindyschauer)
April 26, 2020
BREAKING: Governor Newsom has just announced he will order ALL beaches in ONLY Orange County closed, rather than all beaches in state as memo said. He called recent crowds at OC beaches "disturbing". There is a protest planned at Huntington Beach pier tomorrow at noon. @FOXLA
— Bill Melugin (@BillFOXLA)
April 30, 2020
Aerial view of hundreds protesting the stay-at-home order and closure of Orange County's beaches, both of which were issued by Gov. Gavin Newsom @latimesphotos #HuntingtonBeach #oc #COVID__19 https://t.co/A8tYvSi9wu pic.twitter.com/PviZ1BZGHS
— Allen J. Schaben (@alschaben)
May 2, 2020
Orange County Supervisor @DonWagnerCA responds to Governor Newsom's targeted closure of only OC beaches. Says it is "politics driving state decisions, not data."
Also says Newsom has refused to work with the county. @FOXLA pic.twitter.com/FqQooQeVhp
— Bill Melugin (@BillFOXLA)
April 30, 2020
Here's another one. A picture from last Saturday at Newport Beach, they used a huge telephoto lens (380mm) to intentionally give the effect that everyone is closer. pic.twitter.com/6lFSpnsYYg
— Pantrox (@Pantrox25)
May 3, 2020
[via
PetaPixel
, opening image via
Facebook
]