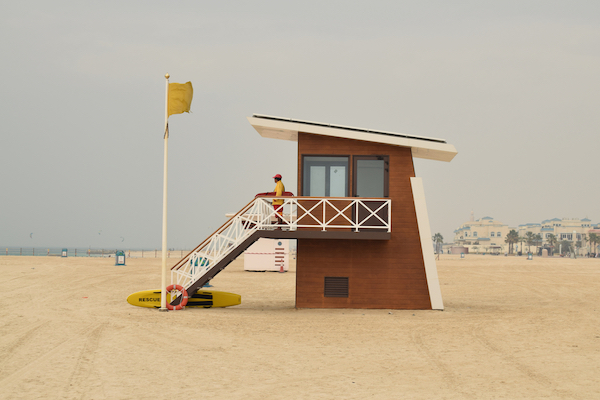 Image via Shutterstock
Wes Anderson's films, with their distinct composition, surprisingly serve as perfect
PSAs for social distancing
. His characters, exaggerated to dramatic proportions, are also more enjoyable to watch when isolated.
While they appear simple, the style and aesthetics of Anderson's work are, in reality, complex and difficult to replicate. However, internet users agree that one TikTok user has nailed the craft with her video guide to getting through a global emergency such as the
COVID-19
outbreak.
TikTokker Maddie, who goes by the handle @in_too_deepmp3, posted the visual treat entitled
The Anderson Guide to Surviving a Global Pandemic
just a couple of days back. Already, it has amassed over 174,000 likes on the platform. That doesn't even count in the attention garnered on Twitter, where a reupload has raked in over 1.9 million views and 127,000 likes.
It's little wonder why people are so enticed by the video. It perfectly reenacts the symmetry, saturated Art Nouveau color schemes, retro music, and still yet emotive storytelling of Wes Anderson films, not forgetting the iconic use of Futura.
Without spoiling anything for you, here's how you might survive a global pandemic.
@in_too_deepmp3
i tried to see if I could make this only using things I could find in my apartment. hope you like ! #fyp #foryou #wesanderson #film
♬ original sound - in_too_deepmp3
this girl on tiktok just bodied wes anderson in one minute pic.twitter.com/fFSpXI7Ddp
— fetch the bob cutters (@atticshape)
May 12, 2020
[via
@atticshape
, video via
@in_too_deepmp3
, cover image via
Shutterstock
]