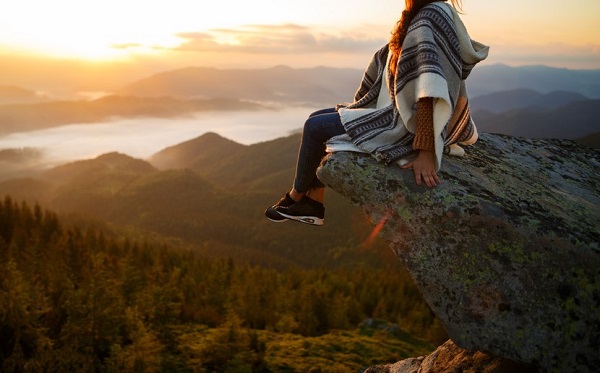 Image via moonnoor / Shutterstock.com
A woman from Kazakhstan slipped and fell to her death while posing for a photo in Turkey.
Olesia Suspitsina had gone for a celebratory hike with her friend, Larysa Kamalova, at Duden Park in Antalya, Turkey after the government lifted the
coronavirus
quarantine in the city.
According to local news outlet
Hurriyet
, they crossed over a security fence to take a scenic photo. Unfortunately, Suspitsina lost her step and slipped. She plunged 115 feet off the cliff and died at the scene.
"We came to the park in the evening and we drank wine," Kamalova told
News1
. "Then we were talking to a friend on video. When Olesia was talking on video, she asked me to take a picture of her."
Suspitsina was looking for a perfect spot to pose when she slipped and fell off the cliff, Kamalova said.
Her body was recovered by the marine police on 27 April,
Sputnik Turkey
reported.
Suspitsina had posed near Duden's scenic waterfalls in the past, as indicated by photos posted on her Facebook page in 2019.
Plain truth: A woman fell 35m to her death while posing near the edge of a cliff for a photo celebrating the end of a lockdown in Turkey. Olesia Suspitsina (31) who is originally from Kazakhstan, climbed over a safety fence to pose for a picture in front of famous waterfall park. pic.twitter.com/Z3jfgWMqj1
— Frederic Ghislain BAKALA (@BakakaFrederic)
May 3, 2020
What happened to "safety first"?

A Kazakhstan woman reportedly was killed Sunday after plummeting more than 100 feet off a cliff in Turkey while posing for a photo to commemorate the end of the local coronavirus lockdown. https://t.co/UEjDTmYSoL
— Wanda WHITE🇺🇸CHRISTMAS' on 11/3 (@WandaIsWhite)
May 2, 2020
When you are too filled, you start looking for pills to purge

Just like @elonmusk, this 31-year-old woman slipped on the grass and fell from a 115-foot cliff to her death while posing for a picture in Turkey.

Over skill dey worry both of them pic.twitter.com/AJWqjpRy0S
— Osifeko Mark Olaniyi (@osifekomark)
May 2, 2020
[via
Global News
, opening image via
Facebook
]