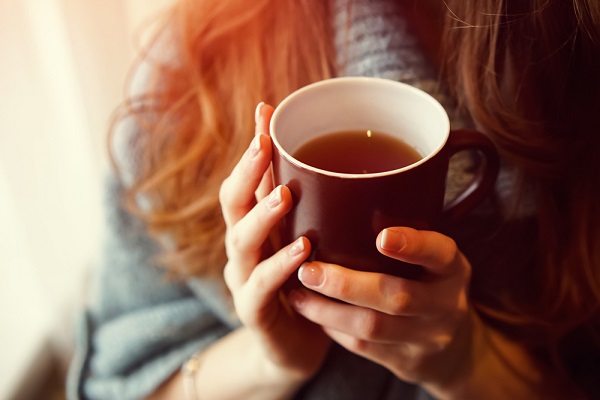 Image via Shutterstock
Social media users have been left perturbed after learning a TikTok user's recipe for "hot tea."
Michelle, an American lady living in UK, uploaded a TikTok video showing viewers how she makes "hot tea" using instant tea mix, an orange drink mix, instant lemonade, sugar, and cinnamon.
"I get a lot of questions about hot tea, so I'm going to show you what this American girl likes as hot tea," she said in the clip.
Her video went viral due to her unconventional way of making the drink, which usually involves tea leaves and hot water.
In the footage, she mixes a cup of Lipton instant tea, two cups of Tang, a cup of lemonade, two cups of sugar, some cinnamon and cloves all into a bowl, before adding a few teaspoons of it into hot water. "And that's what I like for hot tea," she happily declares.
Tea lovers all over are aghast upon seeing the mixture. "I have never been more horrified!" one Twitter user writes.
American tea drinkers have chimed in, stressing that this is not how people in the US would normally drink their tea. Michelle, however, says that the tea is a "Southern thing," and that "other states would not claim that as tea."
I HAVE NEVER BEEN MORE HORRIFIED!!! pic.twitter.com/BimeihifzZ
— NotAWonderWoman⁷ (@onmy9thlife)
May 5, 2020
That is a crime scene
— Mrs Chops (@Woolychops)
May 5, 2020
WTH is that?? I was already judging at instant tea and then it turned into a nightmare
— You are not seven, with us ⁷ (@forever_ela)
May 5, 2020
Literally this whole time I was wondering what this woman could have done or said to prompt people to ask her about her tea
— Ross (@queer_hellenic)
May 7, 2020
And half a truck full of sugar
— Mark (@rawlimark)
May 7, 2020
This Afghan is having a brain spasm
— MirriamRichardMarxStillRulesSeddiq 🇦🇫 (@mirriam71)
May 7, 2020
Hello British friends. Please don't judge all Americans for this. Many of us love tea and have common sense when it comes to drinking/preparing. I was the manager of a goddamn proper-ass tea house in NYC and this makes my soul ache. Thank you, I love your musicals.
— Emily Clark (@emilyabclark)
May 7, 2020
[via
Daily Dot
, opening image via
Shutterstock
]