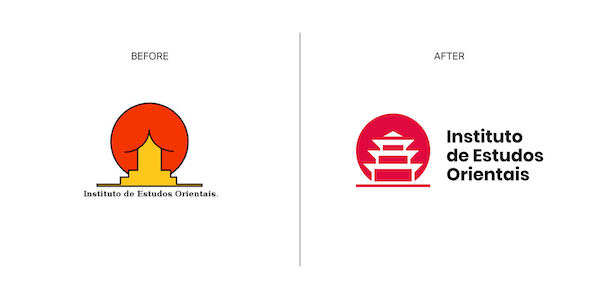 Image by Emanuele Abrate and featured with permission
There's no objectively perfect logo in this world, and brands often have to anticipate taking in some punches each time they decide to overhaul their visual identities. However, there are some logomarks that are much more likely to be subjected to jokes, leaving people to wonder, "How did these get approved?"
While the onus is usually on the company to fix a heavily-mocked logo design, Italian graphic designer
Emanuele Abrate
took it upon himself to do the heavy lifting and bring justice to nine accidentally-obscene brandings in a project entitled
Worst Logos Ever, Redesigned
.
Aside from changing up the marks' crude iconographies, Abrate corrected and modernized their typography, as well as replaced their color palettes with more contemporary variations, envisioning them as if he were spearheading the rebrands himself.
Take a look at the polished versions of widely ridiculed logo designs. Emanuele Abrate explains each transformation in detail in his
portfolio
.
To enjoy more of his work, follow the graphic designer on his
website
,
Instagram
and
Facebook
.
View this post on Instagram
Worst logos ever, redesigned! I've been wanting to do this project for a long time and we're finally there! I selected 9 of the worst logos ever and redesigned them trying to put myself in the context, as if they were really commissioned to me. What do you think is the most successful redesign? Check the full project on Behance
[via
Bored Panda
, images by
Emanuele Abrate
and featured with permission]