Few consumer technologies are as encumbered by arcane acronyms as modern cell phones. Right now, the buzzword in the mobile industry is 4G. The problem, though, is that none of the current networks actually fulfill the International Telecommunication Union's requirements for being called 4G.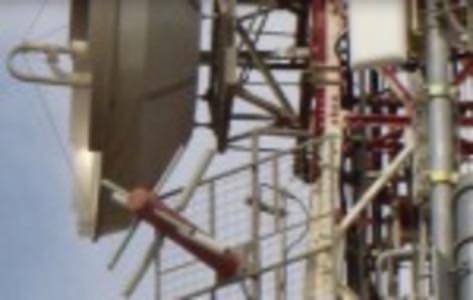 The technologies that are currently in the market and being labeled as 4G are LTE and WiMAX. These represent such a major generational shift from today's 3G networks that it is obvious why marketing departments prefer the 4G moniker, even though the official standard bodies don't consider them to be official 4G technologies.
This series on wireless standards is brought to you by Intel.
Let's cut through the marketing speak and look at how we got here, what today's so-called 4G networks offer, what the common acronyms mean, and how they are different from today's 3G networks.
Understanding 3G
Most modern 3G phones (including the iPhone 3G) currently use a technology called HSPA (High Speed Packet Access). It was this technology that allowed users to really use the Internet on their mobile phones, send pictures and watch streaming video at usable speeds. HSPA tops out at about 3.6 Mbps.
Then, with the introduction of HSPA+ – with speeds up to 7.2 Mbps (and with some modifications up to 21 Mbps and a theoretical limit of up to 168 Mbps), wireless speeds started to rival those of many wired connections in users' homes and really allowed for the full spectrum of Internet services to be usable on mobile devices. Just to complicate matters, 3G devices that support speeds around 7.2 Mbps are often called 3.5G devices.
Today's So-Called 4G
Over the last year or so, we have seen the introduction of two so-called 4G technologies: LTE (Long Term Evolutions) and WiMAX. In the U.S., Sprint is using the WiMAX standard for its networks and Verizon is using LTE. With CLEAR, Clearwire is also offering a WiMAX-based broadband network that targets consumers who want fast Internet speeds on their laptops and at home, though the reach of the company's network is still limited to a select number of cities in the U.S.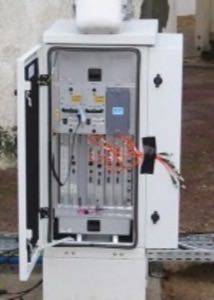 One of the major differences – besides the faster speeds – between these networks and 3G is that voice – which until now travelled over a separate line – now runs over the same network as the data, and telephony on the phone basically becomes a VoIP application similar to Skype.
With speeds of over 100 Mbps, wireless networks can easily rival the speeds of wired connections. Thanks to this, areas where it is currently too expensive to update wired networks may soon get access to real broadband. By doing away with the enormous costs of physically connecting every household to the wired networks, we will also hopefully see more competition among Internet providers.
WiMAX operators like Clearwire are also able to offer so-called "triple-play" bundles that bring together Internet, phone and television services over the wireless connection.
Real 4G: Coming in 2012
While no actual 4G spec has been finalized yet, the current expectation is that the standard will call for a minimum speed of 1 to 1.5 Gbps. According to a recent report (PDF) by Rysavy Research for 3G Americas, the first networks that will actually fulfill these official requirements for 4G will probably use the LTE-Advanced specifications. The final specs for LTE-Advanced won't be completed until March 2011, though, and the first networks with support for this standard won't go online until 2012. The other real 4G spec that is currently being discussed is the IEEE 802.16m standard, backed by the WiMAX Forum.
Faster speeds are not just the only advantage of these networks. The latency – that is the time it takes the network to respond to a request – is also greatly reduced over these networks.
Image credit: Groupe Aménagement Numérique des Territoires.
The post 3G, 3.5G, 4G, LTE & WiMAX: Beyond the Marketing Speak appeared first on ReadWrite.