At a media event on Monday night at Open World I broached a question to one of Oracle's public relations people: "So, what company is Oracle buying in the social enterprise space?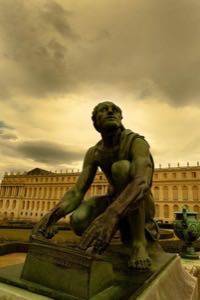 She didn't blink and asked: "What do you think?"
Man, I love smart PR people.
I kind of mumbled a few companies, caught now that I was the one being asked the question.
How dare she! She smiled but did not say a word. Doh!
And so my own question now has me thinking about what looks tasty out there for Oracle.
The speculation is already rampant about what Oracle CEO Larry Ellison may do. He had reporters putting up a sweat to break news about his proclamations that perhaps a semiconductor play makes sense or even a services provider. AMD, ARM and NetApp have all been mentioned as possible acquisition targets.
But we are more interested in the implications that social technologies have on the acquisition strategy.
To makes sense of the various options, let's break this down into different buckets.
Bucket One: The Social Stack
The social space is still nascent in the enterprise but it envelopes the entire stack. It connects to standard social media technologies through the application layer. It is increasingly sifting into middleware. Below that, the databases are changing as big data, powered in many ways by the Open Web, settles deeper into operations and decision making processes. Near the bottom, we have the operating system, affected by the advent of Web oriented systems and the standard HTTP protocol. And at the base, the engines burn to power the processing power of the world's most powerful chips, cranking as millions of requests come across the network to push and pull photos and goodness knows how many awful power point presentations.

Via: What is the Enterprise Stack?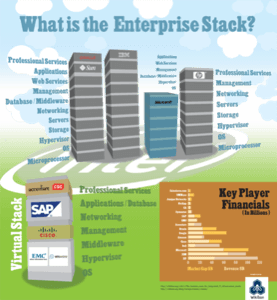 Bucket Two: Oracle's Major Focus
Oracle spent much of Oracle Open World talking about its Exalogic Elastic Server, Fusion Apps, analytics and its social tools. Java had its own sideshow. Larry Ellison hailed the horribly described Exalogic as a "cloud in a box." It is elegant, a marvel of hardware and software.
Marvel is a choice word to describe Exalogic, especially considering it is also the name of the comic book publisher turned entertainment company that created Iron Man. The comic book and film character did show its larger than life presence at the show thanks to Oracle's financing of the major motion picture. We often ruminated about Iron Man and the shining America's Cup trophy on display in Moscone, symbolically showing the riches of the company's software successes. It's not cheap to run an empire.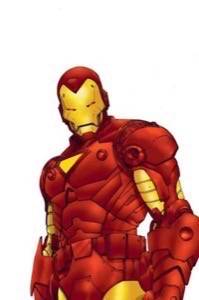 Out of this mix, what we gleam is a taste for a major acquisition on the scale of a chip maker. Simply, the bigger Oracle gets, the bigger it seeks to become. It's why a chip company makes sense.
Ellison and Salesfoce.com CEO Marc Benioff provided us with enough show to give us reason to believe that Oracle will continue to focus on unsettling the market to align with its directional strategy. That would seem to tie its acquisitions to extending Exalogic and the Exadata platfom for doing big data work that ties in a deeper social component. Perhaps that is why Ellison speculated about buying a chip company. What better way to control the entire stack itself than controlling the processing capabilities of the chip.
Bucket Three: The Bigger World
What Ellison said on stage is striking. He said he has never liked the term cloud computing. We have to wonder what that means for it is the clearest metaphor of the bunch. And you know how we feel about metaphors. Cloud is a term for the Internet. And the Internet is that online world that we harness to compute. That seems pretty clear. Why he dislikes it so much may be more about the nature of the Internet and its mirror resemblance to the behaviors that dictate how we live. That equates to some form of chaos if you are not constantly using it to converse and understand its uses. The economics of its statelessness is counter to the forms that technology takes in an enterprise setting. It's no accident that Oracle and other heavyweights still seek a deep on-premise presence. Melding deep in the iron forges more licenses, be they for one dedicated machine or for the thousands of virtual ones. The market, though, is showing more examples of loosely coupled systems that work in both the data center and the infrastructure of an extended network. This last point is not lost on Oracle. They have aligned with Amazon Web Services to port apps. They know the fit can work to its benefit. It's a question, though, of how to extend the platform.
Two Thing We Know For Sure
1. More acquisitions will be announced by Oracle. We know that much. The role social plays in that strategy is more significant than ever before. Activity stream technologies are maturing. Conversations are starting to help pull out information that is being discovered by increasingly sophisticated analytics technologies. In the process, the stack is more loosely coupled than ever before, fitting, according to the demands of the enterprise workforce and its extended network that spans online services, SaaS platforms and traditional on-premise technologies.
2. At the heart of Oracle's world is it its data center technology, which is increasingly affected by cloud computing. The modern data center must correlate to the deep demand for service-based applications and services. People increasingly work with social technologies.
So, what acquisition will Oracle make? What do you think?
The post Answering Our Own Questions About Oracle's Social Acquisition Plans appeared first on ReadWrite.