Even though Apple still refuses to allow Flash on the iOS platform, there is now a way to play at least some popular Flash-based games on the iPad. Apple just approved iSwifter (iTunes link), a free app that bypasses Apple's Flash embargo by simply streaming the games to your iPad, similar to what OnLive does with PC games. Games run on a central server and the iPad app basically works like a remote desktop client and relays the user's input back to the server.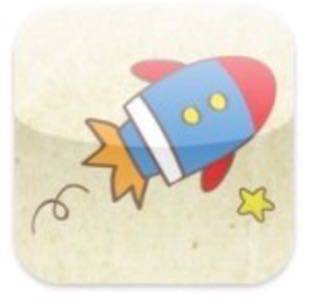 Before you get too excited, it's important to note that the app currently only features a very limited set of games from Yahoo! Games, AOL Games.com, Facebook and Kongregate. The team plans to add more games over time, though, and announce more partnerships with other Flash-gaming portals, too.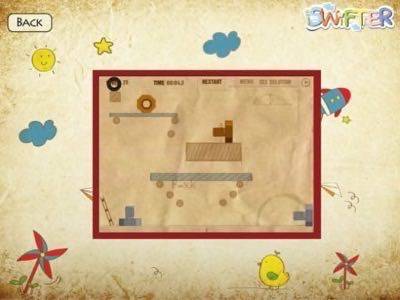 We were able to give the app a try before launch. While it's great to be able to play these games on the iPad now and while iSwifter's application is quite well designed, it's hard not to notice that the apps don't play directly on the iPad. As with many remote desktop apps, there is often a slight delay between clicks and you can easily notice how the app sometimes struggles to refresh the screen fast enough.
For the most part, this doesn't really matter right now, as the available games tend to be puzzle games (Screw the Nut, Book of Treasures, etc.) that don't need a very fast screen refresh rate to be playable. This does, however, limit the platform's usefulness for more action-oriented games. Currently, the available games also don't need any keyboard input to be playable, but it remains to be seen how well iSwifter will be able to cope with more complex apps that rely on more complex commands than just a mouse click.
For now, iSwifter is only available for the iPad and only works over WiFi networks. The company plans to add support for 3G networks soon and launch iPhone and Android apps in the near future.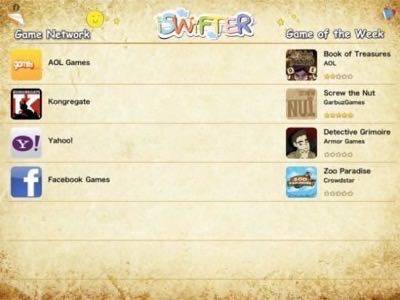 The post Apple Approved: iSwifter Lets You Play Popular Flash Games on the iPad appeared first on ReadWrite.