When Apple launchedPing, its new music-focused social network found within iTunes 10, the response was decidedly lukewarm. The effort felt incomplete, as if its social features had been rushed out the door before the service was fully built. Ping lacked the most basic functionality, including the ability to rate non-music purchases and an inability to take into account your own music ratings. It also lacked personalized recommendations for artists to follow (apparently everyone likes Lady Gaga) and, at the last minute, Apple pulled Ping's Facebook integration, too.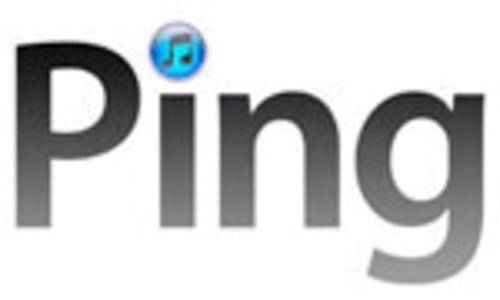 Still, we cautioned that disappointed new users shouldn't give up on Ping yet – the features it needs to be successful aren't beyond Apple's grasp. And this weekend, Apple added two new features that prove the company isn't giving up on Ping yet, either.
Ping Integrates Itself Into Your Own Library
On Saturday, Apple pushed out an iTunes update (to version 10.0.1) that adds, among other things, the ability to use Ping within your own iTunes music library. Before, you could only "like" and comment on music found within the iTunes Store, but now there are "Ping" buttons found within your own music collection, too.
In the new iTunes, when you hover your mouse over a song in your library, a "Ping" button appears. When clicked, this button allows you to post that track to your Ping profile or visit the artist's profile page in Ping, where applicable. This may seem like a small update, but it's incredibly useful since searching your own library is often quicker and easier than searching through the iTunes Store. Plus, this feature allows you to share tracks from indie music artists who haven't made it into iTunes yet, further extending the possibility that Ping could actually be used for new music discovery.Also, by implementing this feature, Apple surprisingly acknowledges that the music some people may want to share is the music it doesn't sell.
Could Ping one day serve as the launch pad for an unknown band just by way of Ping shares? Who knows? But that chance now exists, so it will be interesting to watch. (Another item of note on the indie music front: independent aggregators including CD Baby and TuneCore are now helping their artists create Ping profiles. That's good news for those of us who didn't think "California Gurls" was the best track of the summer!)
Ping Gets a News Feed
Another new feature in iTunes 10.0.1 is a Ping sidebar feature which functions like a News Feed for Ping. Here, you'll find the latest updates from your friends and the artists you follow in a stream pinned to the right side of iTunes. A small button at the bottom right corner expands and collapses this view.
The features added in this latest iTunes update are relatively minor, in fact, almost incremental updates to Ping. But after a handful of updates like these arrive, it's possible that we'll start to see a useful and interesting music-based social network emerge from the bare bones that it is today. For that reason, we'll stand by our earlier bet: don't count out Ping yet.
The post Apple Updates Ping, Makes New Social Network More Useful appeared first on ReadWrite.