Microsoft announced today that Bing Maps – its counter offering to Google Maps – will be getting transit directions for those of you riding the rails or taking the bus.

The addition of transit directions is just an initial release and will contain transit information for 11 U.S. cities, with "more to come" in the near future.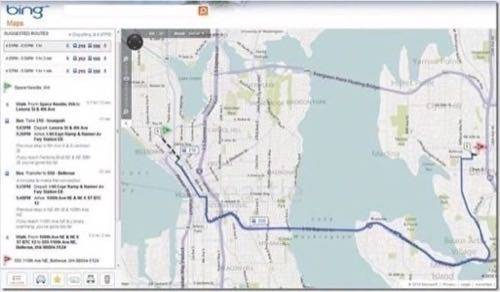 Microsoft has a bit of catching up to do in the realm of transit directions, as Google Maps offers the same directions – for buses, subways and trains – in more than 446 cities worldwide.
In its initial release, Bing Maps will offer transit directions for Boston, Chicago, Los Angeles, Minneapolis, New Jersey, New York City, Philadelphia, San Francisco, Seattle, Washington DC, and Vancouver. By comparison, Google has transit maps for cities in the U.S., Canada, Central America, South America, Asia, Europe, Oceania and Africa.
Of course, Google has had a five year head start on transit directions, which originally launched as a Google Labs project in 2005 before becoming a full-fledged feature in late 2007. We're glad to see Bing finally get into transit directions and help to serve the more than 10.7 billion yearly public transit passengers it mentions.
The post Bing 11, Google 446: Bing Gets Transit Directions for 11 Cities appeared first on ReadWrite.