In our new series about product innovation, I'll be speaking to a variety of entrepreneurs about the products they're building and how they're going about it. One of the more unique people in this series is Buster Benson, a 34-year old Seattle resident whose experience includes working for Amazon.com, writing a novel, and co-founding a startup called The Robot Co-op. He's now busy building up a one-man band company called Enjoymentland.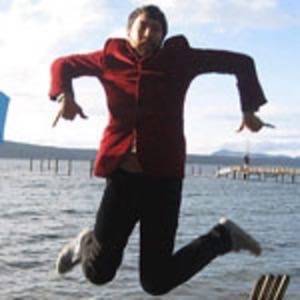 Buster Benson used to be called Erik Benson and I've known him, mostly in an online capacity, since before I started ReadWriteWeb in 2003. I decided to interview Buster because he has a nose for innovation and a fun outlook on product development. His current projects include an iPhone app called Locavore and a soon to be launched web service called Health Month.
Enjoymentland is Benson's third company. He's probably best known for being a co-founder of The Robot Co-op, a Seattle company that produced a personal goals app called 43Things and a follow-up location app called 43Places. He's also founded an art gallery / bar called McLeod Residence.
What is Enjoymentland?

Benson is a developer and entrepreneur. Enjoymentland is a series of projects that he comes up with and largely builds by himself. In many ways he's like a solo musician operating under a band name pseudonym.
"I probably work best as a one person company," Benson explained.
To continue the music analogy, he's a multi-instrumentalist and each project is creatively different than the last.
Despite his obvious programming ability, Benson plays down his developer credentials. "These days everything can be built pretty easily," he told me. "It's not really about the technology difficulty level anymore. It's more about the ideas and the spirit of the products, at least the kind that I like to work on. I have all the skills I need to build things quickly."
Locavore: an iPhone App for Foodies
He started Enjoymentland about one and a half years ago, with the first product being an iPhone app called Locavore. The goal of this app was to "help people find local produce around them and figure out what's in season and where the farmers' markets are." He used this app to learn about iPhone app development.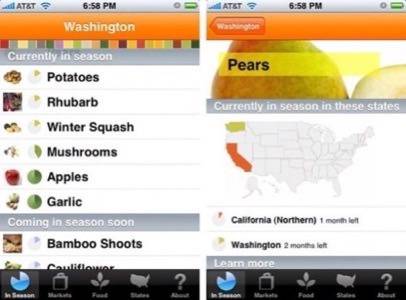 The idea for Locavore came to Benson from reading local food books and trying to find out what was in season in Seattle at any one time. The information was online, he discovered, but it was hard to find and use. "Nobody was going to dig through it all," he added.
Benson soon discovered that there's a US government body that consolidates all seasonal information across the States, but publishes it in a very bad way. So he got permission to use that data and turned it into an iPhone app.
"The iPhone knows where you are and what time of year it is," he said, "so finding out what's in season right now, where you are at a given time, was the easiest thing to do on the iPhone."
Product Philosophy: Fun & Fulfilling
Another of Buster Benson's interests is game mechanics – and how things like motivation and reward can be used in web applications. His latest product, Health Month, is a game-style app that uses those features to help people manage their health.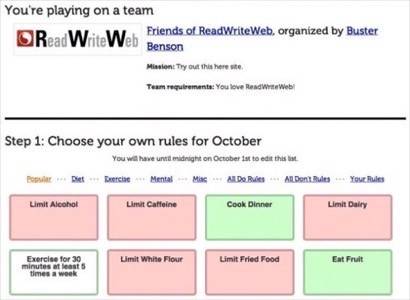 Both Locavore and Health Month show that Benson's product development philosophy closely aligns with his own interests. "I always like to build things that apply to my own life and friends," he remarked.
Click here to try out Health Month! We have 100 Private Beta invites to a special 'Friends of ReadWriteWeb' group.
As for making money, the importance of having a revenue model "depends on when you ask me" according to Benson. He has a young family now, so this is one of those times when he needs to bring in some revenue. He started Health Month "in a way that it could grow and earn revenue." But he emphasized that he aims to make money "in such a way that it's also fulfilling work."
If he had to sum up his product design philosophy, it would be to "launch quickly, make money [and] satisfy my career urge for adventure."
From Erik to Buster: Name Changes & Branding
The name changes over the past 5 or so years say a lot about Buster Benson's philosophy on building web products.
The initial name change, from Erik Benson to Buster Butterfield McLeod, came about after a difficult period when he quit Amazon and went through a divorce from his first wife. After starting The Robot Co-op with friends in 2004, which he described as a kind of "lifestyle company" because he worked just 4 days a week, he decided to change things up even more and "take a vacation from myself." So he changed his name. Later he changed his surname back to Benson, but kept the first name Buster.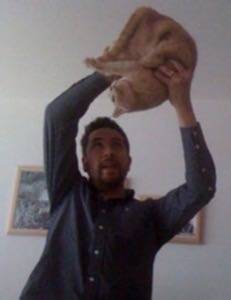 The name changes also affected the way he thinks about branding. "I have a very particular understanding of branding," he told me. "Branding works best when you play around with it, don't take it too seriously." The personal developments he's gone through have "infused my products with a bit of silliness and quirkiness [which is] definitely in line with my vision for how to run a company and build products."
Product Development Should be Fun
To conclude, I asked what other products does Buster Benson admire? The first one he mentioned sums up his outlook: Foursquare, because he said it "brought back the fun of apps and development."
Benson also tracks developments around gaming (for example Jane McGonigal's work), behavior modification, apps that bring health into the game world, and he's "very interested" in the Kindle and iBooks.

I find Buster Benson's philosophy on product innovation to be refreshing and inspiring. What do you think, would Buster's outlook work for you in your career?
Photos: Buster Benson & Kellianne Benson (see also the top photo as an animated version)
The post Buster Benson & His Journey to Enjoymentland appeared first on ReadWrite.