The Federal Communications Commission has voted to approve the use of "white space" – the broadcast frequencies opened up by switching analog TV signals to digital last summer – for wireless data and Internet services.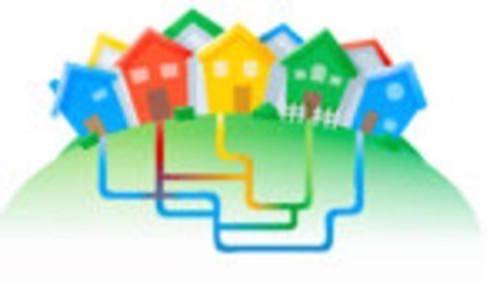 As we wrote earlier this week, the move was expected and will open up a number of avenues for "connected devices, or the Internet of Things, which are now coming online faster than new human subscribers to leading mobile phone networks."
According to Bloomberg, the vote to open white spaces for other uses was unanimous and already, companies like Microsoft, Google, HP, Motorola and Sprint are "laying plans to exploit the airwaves, which exist in all U.S. cities".
FCC Chairman Julius Genachowski is quoted as saying that the move will "open a new platform for American innovation" and tens of billions of dollars in private investment.
Already, both Microsoft and Google have begun work to offer wireless Internet using white space and many other companies are looking forward to the innovation made possible with the FCC's vote.
Keerti Melkote, founder and CTO of Aruba Networks, says that the open nature of the white space spectrum will drive innovation.
"Making 'whites spaces' available as unlicensed spectrum will drive a great deal of innovation in the wireless space. The multi-billion dollar Wi-Fi industry has grown rapidly precisely because the spectrum it operates in is free and unfettered," said Melkote. "TV whitespace as unlicensed spectrum promises to change the game in network access in ways that benefit consumers and ultimately bolster global competitiveness of US companies in the wireless industry."
In the end, the vote means one thing if nothing else – more bandwidth. What this bandwidth will be used for – whether wireless Internet access, communication between devices and the Internet, or whatever else – remains to be seen.
The post Change the Channel, the Internet is On: FCC Opens Vacant TV Airwaves appeared first on ReadWrite.