Pre-loaded mobile applications – the so-called "junk" apps (aka "crapware") that come pre-installed on mobile handsets – aren't as despised as you might think. At least that's the finding of a new study of American consumers by iGR Research. The market strategy consultancy discovered that pre-installed applications actually factor into the buying decisions of smartphone owners, even more so than those available for download from a mobile application store. And worse, the majority of consumers actually like them.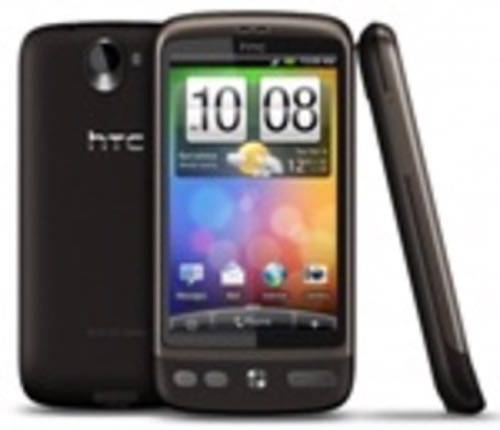 As someone who's personally frustrated by the "un-deleteable" mobile applications that came pre-loaded on our household's new Android phone, everything about this study rubs me the wrong way. Don't believe the hype, it says, pre-loaded applications matter to consumers.
The company also notes that jailbreaking is not a widespread phenomenon. Only 5% of the survey respondents reported they had jailbroken or unlocked their phones, two terms referring to different types of hacks that allow users to have more control over their devices. It uses this statistic as proof of how little everyday consumers care about the restrictions placed on their phones.
Junkware is Great! (Or So Says New Study)
But the majority of the research focused on the "realities" of pre-installed applications. According the study:
Two-thirds said pre-installed apps were a factor in the purchase of their device
25% of consumers reported that the kinds and quality of pre-installed mobile applications factored into their buying decisions
48% said they tried the pre-loaded apps on their phone, while only 33% said they tried apps recommended by friends and 26% said they browsed app stores
64% wanted Maps/Navigation/GPS apps, 37% currently use those on their phone
49% wanted call control applications (caller ID, call blocking), 39% currently use those
15% (including only 6% of smartphone users) said they did not want pre-loaded applications on their phone
Only 35% said they did not use pre-loaded apps
55% of the above non-users said they did not use the pre-loaded apps because of the additional fees and charges associated with them
Of those that used the pre-loaded apps, 51% said they do so because they like them
The study concludes by stating that there is a "significant potential negative revenue impact" to mobile operators who choose not to pre-install mobile applications on their phones.
What We Think: Icky, But Possibly True
On a personal level, this news is disturbing. Pre-loaded apps are the mobile equivalent (to some extent) of the "bloatware" that comes pre-installed on PCs. Except in this case, it's not just a matter of third-party companies subsidizing costs by getting manufacturers to include their software, it's also the handset makers themselves doing installations of their own apps, in hopes of an additional revenue stream.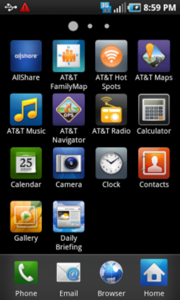 Or should we say "streams?"
For example, Verizon Droid and Fascinate owners have to contend with third-party mobile apps like one from Blockbuster and EA's new racing game called Need for Speed: Shift, the L.A. Times reported earlier this summer.
And Verizon is hardly alone. T-Mobile pre-installs several apps on Vibrant phones, the Times story noted, including the movie "Avatar," MobiTV, Amazon's Kindle app, EA's Sims 3 game, Slacker Radio and a button that directs you to Gogo Inflight Internet's website. Also, Evernote was pushed to T-Mobile Samsung Android users in a March update. 
Elsewhere, Qik comes pre-installed on Sprint's EVO phones as does Sprint's Nascar app, Sprint Football and Sprint TV. And AT&T has virtually cluttered the otherwise stellar Samsung Captivate with a number of apps, both AT&T-owned and otherwise, including AllShare, YPMobile (Yellow Pages), MobiTV, Mobile Banking, Where, Write and Go, AT&T Navigator, AT&T Music, AT&T Radio, AT&T Maps and AT&T Hot Spots. (Here's how to remove them, by the way).
Pre-installed apps are only part of the picture, though. Just this week, Verizon announced its own VCAST music and app stores would soon be available on Android devices, a move which the Wall St. Journal said highlighted the "growing importance of applications to phone companies." The VCAST store has been available on Verizon Blackberry smartphones since March (the Storm, Storm 2, Curve, Curve 2, Tour and the Bold) and will soon come to Verizon Android devices including the Droid X, Droid 2 and Samsung Fascinate, as – guess what? – a pre-loaded application.
Unfortunately for those of those who can't stand this bloatware (like me), it sadly seems to be par for the course these days with no end in sight. And if you can believe this new data, most consumers are just fine with that.
The survey only asked 2,000 consumers for their opinions, however, so we would like to see a broader study back this up before buying into this "love-of-junkware" mentality. What do you think?
Image credit: Android Central
The post Consumers Like Mobile "Crapware," Says New Study appeared first on ReadWrite.