Do big enterprise vendors depends on market inefficiencies to give them an unfair advantage? That's what Bob Warfield is saying at Enterprise Irregulars. It's not a particularly shocking idea, or as potentially explosive as angel investors engaging in price fixing and collusion (allegedly). But it's worth considering, especially as SaaS and freemium pricing continue to proliferate in the enterprise.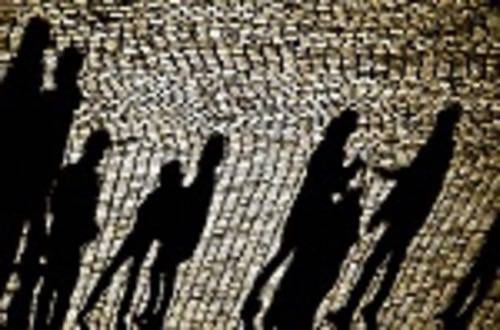 Warfield writes:
Consider: if we want to contemplate a new word processor for our business, we just go buy copies of all the word processors, try them out, and decide which one we like best. Big Enterprise Software is a different kettle of fish altogether. If we want to apply the transformative magic that Big Enterprise Software promises, we can't do that. It's so complicated to install, we can't even begin to let you play with it. Besides which, you have to make so many decisions that go to customization based on your specific business processes that even if we did let you play with it, you wouldn't be having a representative User Experience. Besides which, it can absolutely do what you need it to do, and it will do so much better than the competition. Trust us, because we're the Big Enterprise Vendor and we wouldn't have gotten here if we didn't have the best thing going.
I'm not usually one to apologize for big companies – but is this really all there is to it? After all, the vendors reputation and ongoing relationship with IT managers must mean something.
I'm personally not fond of SharePoint, for instance, and there are plenty of alternatives. But is it just aggressive sales people and a shortage of information that's driving its rapid adoption? Or is the fact that customers know what to expect from Microsoft in terms of support, upgrades, pricing and integration after using Microsoft products for many years?
SaaS and freemium are starting to level the playing field for a lot of enterprise companies – see our 5 Companies Thriving on the Rise of Shadow IT for more on this. Yammer CEO David Sacks told us "When employees are given a choice of what to use, they are going to choose the product that is easiest to use, not necessarily the company that has the biggest sales team. We're not afraid to let customers use the software first."
That's probably true – but reputation and history still matter. Take another example – Salesforce.com and its launch of Chatter. In some of our coverage competitors noted that there are cheaper options with more features than Chatter. But Salesforce.com isn't competing on price or features – it's competing on the strength of reputation. The company has provided web based CRM services to thousands of companies over the past decade and has successfully scaled its operations in the past. That provides confidence that Chatter isn't going to disappear one night or start "fail whaling" too often.
It's not that features, price and usability don't matter – they do. And we've argued before that usability will be the key differentiator in the social enterprise. And it's not that nimble new startups like MangoSpring and Blogtronix don't pose a threat to entrenched vendors – they do. But track record is important as well – and that can give IT managers much more more information than a flashy web site and a pushy sales person.
Both enterprise vendors and customers may need a reality check on the value of features and agility. Something that's slow, clunky and is missing some handy features but actually works consistently may be better than a super slick AJAX service with a bazillion features but makes Twitter look stable.
What about you? How do you think you get enough information on enterprise products you purchase? Do you feel frequently mislead by vendors? Has the web changed your purchasing patterns?
Disclosure: Lots of vendors, big and small, sponsor ReadWriteWeb.
The post Does "Big Enterprise" Have an Unfair Advantage? appeared first on ReadWrite.