A research project that aims to develop a standard for universal applications has just received £10 million in funding from the European Union. The project, called Webinos, is being led by the Fraunhofer Institute, the same group that developed the technology behind the ubiquitous music file format MP3.
Webinos' end goal is to create a framework for Web applications across mobile, PC, home media (TV) and even in-car devices which doesn't require the apps to be reprogrammed for each platform.
Webinos: The Promise of "Write Once, Run Anywhere" Development
Already the project has support from several industry giants, including EU operators like Deutsche Telekom (T-Mobile), Spain's Telefonica and Telecom Italia, hardware makers Samsung and Sony Ericsson and standards body the World Wide Web Consortium (W3C).
According to the project's homepage, webinos "will define and deliver an Open Source Platform and software components for the Future Internet in the form of web runtime extensions, to enable web applications and services to be used and shared consistently and securely over a broad spectrum of converged and connected devices."
In other words, webinos goes beyond simply touting the Web and its coding language, HTML, as the standard for apps, and instead wants to develop a common set of APIs (APIs, or application programming interfaces, are developer tools) that would allow applications to run in a Web environment. To do so, webinos offers a single "virtual" device that can consist of all the devices owned by a user. Services running on this platform could then take advantage of the capabilities of any given device, without having to be specifically coded for that system.
Fragmentation is Bad for Business
Project head Stephan Steglich explained to the BBC how extreme platform fragmentation is becoming a costly matter for business. "Companies can afford to have an app on two or at most three platforms," he said. "They're extremely costly to develop and ensure the user experience. That's what we want to address – to provide a system that runs on all these platforms and domains, where the developer comes up with one application for one platform and lets you run it on all these devices – mobiles, automotive, gaming, and so on."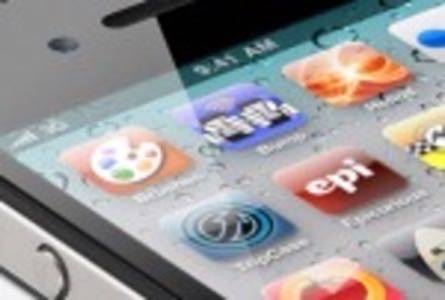 On the mobile front, the fragmentation issue was also recently highlighted in an interview between Facebook CEO Mark Zuckerberg and tech news blog TechCrunch. The young exec admitted that the numerous platforms are even a problem for a company of Facebook's size, saying "[fragmentation is] kind of a disaster right now. I really hope that the direction that this stuff goes in is one where there's more of a standard…it's pretty hard for us to build a lot of new products and build them all for these different platforms."
Other Efforts, Little Hope?
Webinos isn't the only project attempting to address fragmentation issues, however. Earlier this year, mobile operators joined forces to create the Wholesale Applications Community (WAC) project, a more commercial effort with many of the same players involved. WAC is reportedly doing much of the same thing as Webinos, and is also collaborating with the W3C on its efforts.
Unfortunately, despite the big name participants and funding, some industry insiders are doubtful that Webinos will be able to revolutionize anything. The BBC cited content delivery provider Saffron Digital's chief, Shashi Fernando, as saying that there is no interest in standardization of platforms because companies need to differentiate their product. He specifically called out Apple as the "big bear in the room," who won't likely participate in these efforts.
That said, even if Apple remained a holdout going forward, a semi-universal standard holds promise. And the more bodies that participate in the effort, the better for developers, business and end users alike.
The post EU Funds "Universal Apps" Project appeared first on ReadWrite.