Mobile VoIP software company Fring has launched a new service called, not too subtly, "FringOut," which aims to compete head-on with Skype's "SkypeOut" feature by offering cheap phone calls worldwide. The service, available in a preview version since mid-August, lets Fring users call the landlines or mobile phones of non-Fring users by purchasing credits to pay for the calls.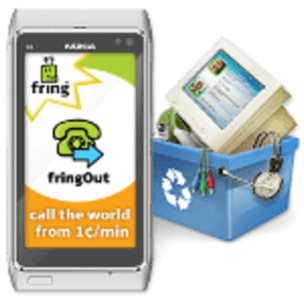 At present, the feature is only available on Nokia devices, but the company says iPhone and Android support is on the way "soon." As for the prices, calls start at only 1c/minute in many locations, making it often a low-cost alternative to Skype, whose SkypeOut rates start at 2.3c/minute, according to its "pay per minute" pricing page.
FringOut currently works in over 200 countries, but not all countries are available at the 1c/minute rate. Some, like Canada, the U.K. and India are priced differently, at 0.4c, 0.6c and 1.1 cents, respectively. A rate calculator is available on Fring's website, too, to help users determine whether or not Fring is the best deal.
Like competitor Skype, the new FringOut option doesn't exist as a separate, downloadable application, but rather as a feature within the Fring app already available – it's only a matter of updating the application to the latest version, if you already have it installed. Once up-and-running, you can sign up for FringOut from within the app itself or from the regular website here.
To use the feature, you simply select your contact from Fring's buddy list and dial.
At present, only Nokia S60 (Symbian) devices are supported, but iPhone and Android support is in the works, although no exact dates have been announced.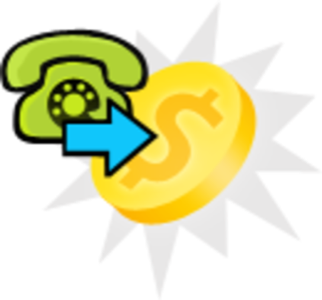 Fring vs. The Rest
According to the company's CEO, Avi Shechter, Fring has "tens of millions" of users, which makes it a small-time competitor to Skype, which touts up to 23 million people online at peak times using its software, but has a total of 124 million registered users as of June 30, 2010.
Fring also competes with Google's Voice service, which was added as a new feature within Gmail just last month, with calls to the U.S. and Canada starting at 0.2c/minute.
The interesting thing about Fring's "how low can you go" rates for its new FringOut service is the timing of its launch. Only weeks ago, Skype announced it had filed for its first Initial Public Offering (IPO) with the Securities and Exchange Commission. Now, to compete with Fring, Skype may be forced to lower its rates in return, which could quickly cut into what is, for now, its main revenue stream. Skype, however, is aware that SkypeOut can't be its only source of income going forward. In its IPO filing, the company noted that it would develop new monetization models, including advertising, gaming and virtual gifts.
The post Fring Launches FringOut, Takes on Skype with Cheap Calls appeared first on ReadWrite.