The Google App Marketplace celebrates its six month anniversary today and in doing so has announced a slate of 12 new apps that join the 200 or so that are already available to Google Apps users.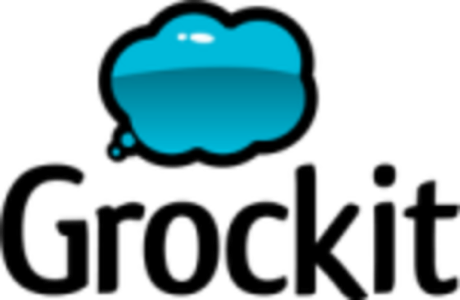 One of those 12 is Grockit, which becomes the first educational app to join the marketplace.
Grockit is a social learning platform that allows students work together in collaborative, real-time study rooms. Grockit combines social networks, adaptive learning and game mechanics into the process of teaching and learning. With Grockit, students' skills can be evaluated and instruction can be focused on the areas where they need the most help. And with its algorithms, Grockit makes sure those study plans are continuously adapted to each student.
Grockit offers content ranging from middle school and high school Mathematics and English Language Arts to college entrance exams like the SAT, ACT, GMAT, GRE, and LSAT. For each K-12 school and university that adds Grockit to their Google Apps domain through the end of 2010, students are granted free and unlimited access to Grockit's premium features for 12 months (something that normally costs $99.99 per student).
The addition of Grockit to the Apps Marketplace means that students using Google Apps can sign into their Google accounts to participate in Grockit's live learning community. Students' Google calendars will be synced with their Grockit study sessions, and they'll be able to access study guides via their Google Docs.
As Google has made a strong push for the K-20 market with its Google Apps for Education, now available to some 8 million users worldwide. The addition of Grockit to the App Marketplace is a strong step towards adding more robust education technology tools to that offering.
The post Grockit Becomes First Educational App to Join Google's App Marketplace appeared first on ReadWrite.