Recommendation engines have been an increasingly critical component of the Web in recent years, especially when it comes to retail and finding pretty much anything, from places to eat to films to watch.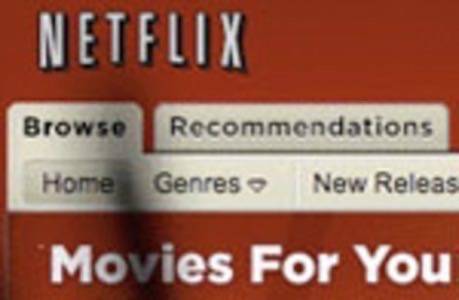 Big players like Amazon and Netflix are known for their innovative and effective recommendation engines, the latter of which famously held a contest offering $1 million to anybody who could improve their movie recommendation algorithm.

The State of Recommendation Engines is a sponsored content series by BT Buckets, a leader in personalization and onsite behavioral targeting. Check out their solutions.
That's great for companies with sizable budgets and a team of programmers, but how do smaller organizations get into the recommendation game?
Sell Products Through Amazon
Amazon has one of the most impressive and admired recommendation engines, and it has taken 15 years, a massive database of information and plenty of resources to perfect. A small company isn't going to be able to compete with that, but then again, it doesn't have to.
It may seem like a no-brainer, but rather than reinvent the wheel, smaller companies can simply get on board by selling their products via Amazon. By having products for sale on the eCommerce giant's site, companies can ensure their products show up as recommendations for users who view or purchase related products.
Social Media Recommendations
This areas is going to be much harder to influence directly, but by having an active (and preferably well-connected) Facebook or Twitter account, a small business can, in effect, opt into each social network's recommended users feature.
On either site, your ability to show up as a recommended account or page is heavily dependent on who your existing connections are. For example, Facebook tends to recommend Pages to users based on how many of that person's friends like the Page. In time – if this isn't the case already – Facebook could start to utilize other details in its Page recommendations, such as location, type of company and keywords found on the wall or info tab of the Page.
Related Content
While it may not always lead directly to revenue, the content on a company blog can be another area where recommendations can come into play for businesses. Most content management systems utilize some form of related content, typically by using tags or categories. A search for "related posts" on the WordPress plugins directory, for example, yields 646 results.
While content recommendations are far less technically complex (and lucrative) than product recommendations, they can be an effective way to keep traffic flowing through a site and hopefully find its way to the checkout page.
We encounter recommendation engines online just about every day. What are some more examples of how small or medium-sized businesses can utilize this technology? Leave your thoughts in the comments.
The post How Small Businesses Can Take Advantage of Recommendation Engines appeared first on ReadWrite.