One of the most popular ways people interact with augmented reality (AR) is through location-based mobile applications. By holding a phone up in their field of view, users can visualize nearby points-of-interest based on information taken from the phone's various sensors. Due to the limits of GPS, however, this type of experience is more difficult to reproduce in an indoor environment. Recently, however, Intel teamed up with AR vendors metaio to experiment with a solution to this challenge at the 2010 Intel Developer Forum (IDF).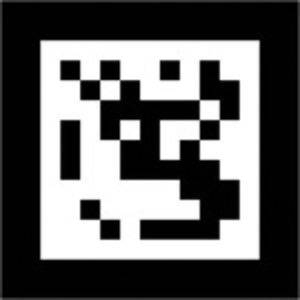 To solve the indoor location problem, metaio used 30 special logos known as LLA (latitude, longitude, altitude) markers which were placed at various locations throughout the conference. When scanned by metaio's mobile application, junaio, the markers updated the phone's GPS readings to predetermined coordinates associated with each unique marker.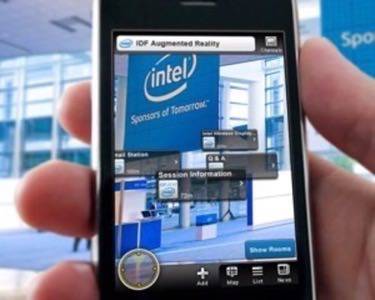 Bringing Location Indoors
Attendees could scan these markers to access information about the conference and to view localized information about events, booths and rooms around them. Imagine entering a crowded area full of demonstrators and booths. Wouldn't it be easier to find the one you are looking for by seeing it appear in your field of vision? The same outdoor convenience that comes from locating the nearest Starbucks, or the spot where you parked your car can now be used indoors with the help of LLA markers.
The experiment seemed to garner decent participation from attendees, says metaio. The numbers aren't astronomical, but they do bode well for the potential of indoor augmented reality solutions. It's certainly not bad for what metaio calls "the first large scale indoor navigation use case for augmented reality."
This implementation used 30 large black-and-white LLA markers, and that was probably a wise decision. There's no reason that LLA technology couldn't be used with image-recognition beyond 2D barcodes. In this case, however, large black-and-white markers probably did a better job attracting curious attendees to trying out the technology. Indoor location-based AR experiences could have a bright future, but what will that future look like?
A Hypothetical Future for Indoor AR
Here's a few "what ifs." What if an AR app was trained not to recognize 2D barcodes or images, but instead a 3D landscape? A 3D model of a permanent establishment, like a mall or a stadium, could be used to train an image recognition engine to recognize the specific location of a user holding up a smartphone. That kind of sophistication, however, might require more computing power than is currently available on the smartphones of today.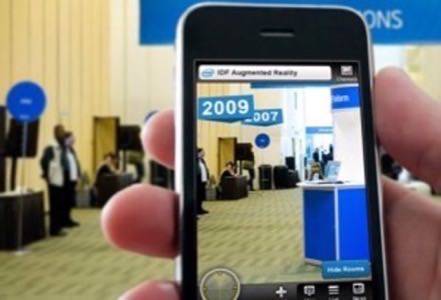 Or what if at an event like a conference, stationery objects (like overhanging signage) were used as markers that would determine a user's exact location? Image markers today can display 3D content in perspective based on the what angle and distance from which the camera views it. Why not reverse this calculation to determine the cameras location in 3D space in relation to the marker based on these same variables?
Purely hypothetical, but not entirely out of the realm of possibility for augmented reality. Until GPS chips in smartphones are strong enough to determine accurate location indoors, these are the types of solutions are what indoor AR will need to rely on going forward.
The post Indoor Augmented Reality Markers Featured at Intel Developer Forum appeared first on ReadWrite.