We'll be doing a live stream from the Hewlett-Packard booth just following our walk through the show floor at Oracle Open World. If you are here at the show, please join us. We want your views on what Oracle is announcing – specifically about its new cloud strategy.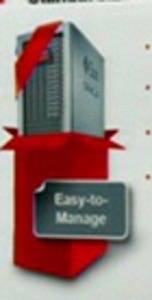 We want to know: Is Exalogic a cloud infrastructure? Exalogic is the $1 million hardware and software server box that Oracle is touting as its cloud solution.
The stream will be live at 2:30 p.m. PST.
Watch live video from ReadWriteWeb on Justin.tv
Disclaimer: Hewlett-Packard is a sponsor of ReadWriteWeb and paid for Alex Williams' airfare and hotel at Oracle Open World.
The post Live Stream Today from Oracle Open World: Is Exalogic a Cloud Infrastructure? appeared first on ReadWrite.