During his presentation at DEMO Fall last week in Santa Clara, California, Walter Bachtiger told the audience to "relax, take a deep breath" and "take your fingers off the keyboard."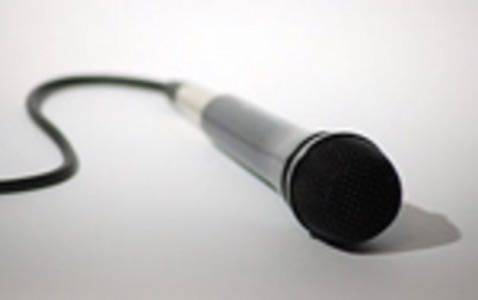 No, he wasn't conducting mid-conference yoga session to relieve stress, nor was he trying to help the audience avoid carpal tunnel. Bachtiger was simply explaining that taking notes was no longer necessary because his company, VoiceBase, makes it easy to record, transcribe, search and share voice-based communications online.
As Bachtiger puts it, VoiceBase is like an email inbox for your voice communications. The web-based service allows users to upload voice recordings which are then transcribed and made fully searchable and sharable.

Bachtiger demonstrated a search for "farm, pig, pumpkin" – a reference to event moderator Matt Marshall's keynote speech in which he recounted a anecdote about the popular online game, FarmVille. The search immediately turned up Marshall's speech, which had been recorded and uploaded to the service the day before.
After performing a search, either within your personal VoiceBase files or across all public files, a playable timeline with bookmarks of each phrase makes finding relevant information quick and easy. You can even view the full text transcription and see your search terms underlined and color coded.
Storage is limited to 2 hours of audio for one year on the free version, but higher tiers include unlimited storage time and advanced human transcription. Bachtiger says Android and iPhone versions are coming soon, though the app won't be able to record a phone conversation on the same device it is running on as Apple prohibits apps from doing so.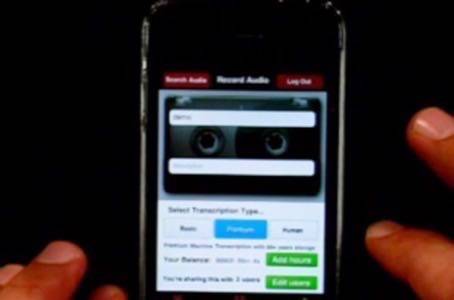 It's not often that I meet a startup or hear a pitch that makes me say, "Wow, I have a need for that service, right now," however, this was in fact the case last week at DEMO when I saw the VoiceBase presentation. As a journalist, I am constantly conducting interviews over the phone, during which I am forced to hammer away at my keyboard to take notes.
As a standalone voice recorder and transcriber, VoiceBase looks to be a solid solution to this problem, especially once the mobile apps launch.
Image from Flickr user Visual Dichotomy.
The post Make Any Voice Recording Searchable and Sharable with VoiceBase appeared first on ReadWrite.