Netflix CEO Reed Hastings will arrive in Toronto on Wednesday to launch the company's first foreign expansion: the Canadian market. For now, Canada's version of the movie-by-mail service won't actually include the "by mail" option – it will only offer online streaming, according to a recent Reuters report.

In Netflix's Q2 earnings call, Hastings noted that the challenges facing the company in its first non-U.S. market aren't the streaming costs associated with providing the service, but rather the content selection and the marketing aspects involved with the launch. "In Canada, the challenges are licensing the right content… and then taking advantage of the right marketing channels at the right cost," he said.
Canada will serve as the test bed for the service before it expands to additional foreign markets, explained Hastings. The company will determine whether or not there's opportunity for other countries based on its Canadian performance. Nothing will happen immediately though, said Hastings: "Until we get a couple of months after the launch, we're going to be sitting still."
Netflix's Canadian Competition
In Canada, top cable companies like Rogers Communications and Quebecor Media have been upgrading their online video offerings and lowering data plans in anticipation of Netflix's northward expansion, reads the Reuters report. This is good news for Canadians interested in using the service, especially given Canada's broadband pricing plans and its service providers' previous tendencies to enforce restrictive caps and overage penalties.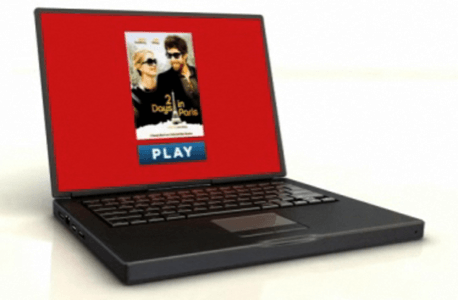 Other potential Netflix competitors like Apple TV and media center hardware company Boxee have plans for Canadian launches, too.
AppMarket.tv, a social TV market intelligence site, notes that Netflix isn't the first to offer video distribution in Canada: Local company Zip.ca, which now has a database of 82,000-plus titles, serves as a sort of cross between Netflix and kiosk-based rental company RedBox in that country, offering DVDs for overnight rentals both by mail and walk-up vending machines. That competition may be the real reason that Netflix is forgoing mailed physical disks in Canada, at least for now. Future foreign launches for Netflix may or may not include the by-mail option the company is known for in the U.S. – that decision will likely be made on a case-by-case basis.
The post Netflix Launches in Canada Wednesday appeared first on ReadWrite.