Research Triangle Park is one of the oldest and largest research parks in the United States. Created in the 1950s, the RTP development now spans over 7000 acres and is home to over 170 companies and some 42,000 full-time employees. But the concentration of tech research and development extends beyond the bounds of just the research park itself, and the surrounding Raleigh, Durham, Chapel Hill and Cary, North Carolina metro areas are commonly labeled together as the Research Triangle, or "The Triangle."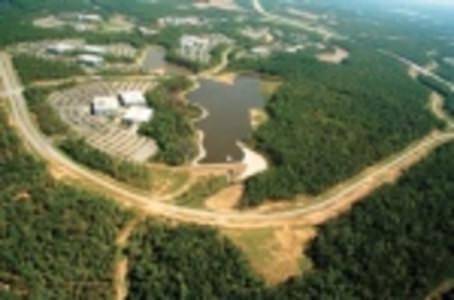 Like many of the cities, we write about in the Never Mind the Valley series, Research Triangle boasts a strong university and a strong business climate, making the area, in the words of Chris Heivly, "frothy for entrepreneurship."
Heivly is part of LaunchBox Digital, kicking off its third year as business accelerator program in Durham this fall. LaunchBox is one of several Y Combinator-like startup programs in the area. Others include Joystick Labs, an accelerator program aimed at indie gaming startups that launched this summer.
The Research Triangle area is particularly well known for video games. Epic Games – the makers of the Gears of War and Unreal games – for example, is headquartered in Cary. And estimates put the number of gaming professionals in the area at well over 1200.
The area is also home for the Council for Entrepreneurial Development, the longest tenure and largest organiation of its kind. with over 5500 active members representing over 1,100 companies.
There are three major universities in the area, each with a robust entrepreneurial organization. Forbes recently named The University of North Carolina Chapel Hill as "America's Most Entrepreneurial Campus."
The region also boasts numerous co-working spaces, as well as the American Underground, an area of revamped American Tobacco warehouses in Durham that now are home to many companies.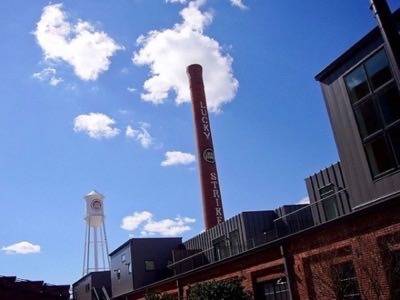 According to Robbie Allen, founder of the sports analytics site StatSheet, one of the main draws to the Research Triangle area for entrepreneurs are the number of funding opportunities. Allen points to the support that StatSheet received from the NCIDEA, a program that grants very early stage companies funding. There are numerous other seed funding sources, including Southern Capitol Ventures, IDEA Fund Partners, and at least three angel groups
There are also numerous regular networking events in the area.
But again and again, the entrepreneurs and investors I spoke to from the area touted "lifestyle" as one of the major boons of the area: cheap real estate, high quality of life – beaches, mountains, and, of course, a great basketball team.
Photo credit: Flickr user Joseph
The post Never Mind the Valley: Here's Research Triangle appeared first on ReadWrite.