While the logistics of moving goods and information around the globe is rapidly changing, marketing to international audiences, for the most part, is little different from marketing domestically. Abe Burmeister, co-founder of apparel company Outlier Tailored says, "We don't really make any distinction between local and international. It's all the World Wide Web and we sell all over the world. " Starting with a comprehensive marketing plan and solid tools is the first step, but globally minded business people will want to add a few extra tools to their toolboxes. Here are a few resources to get you started.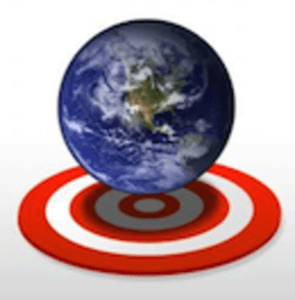 This series on new logistics is brought to you by UPS.
Enterprise Marketing Management and Automation Tools
Aprimo Marketing Studio, SAS On Demand and Unica On Demand are some of the market leaders in Web-based marketing management and automation for enterprises. Unica was recently acquired by IBM, possibly to integrate it with some of its e-commerce properties like Sterling Commerce and WebSphere. Logistics software company CDC also offers a Web-based marketing automation tool.
SMB Marketing Tools
SMBs needing a streamlined solution for both logistics and marketing automation should take a look at Netsuite. Other Web-based marketing automation tools for SMBs include Salesforce.com and SugarCRM. If the marketing automation tools built into the solutions above don't cut it for you, Pardot is a marketing automation application that can integrate with CRM solutions like Salesforce.com and Netsuite.
If you just need a Web-based tool with limited automation features for dealing with e-mail marketing campaigns, take a look at both AWeber and Mail Chimp. AWeber also supports some limited social media engagement in the form of sending Facebook and Twitter announcements.
Social Media Marketing Management
For those going beyond e-mail, several tools have emerged for managing social media marketing campaigns. KickApps offers a social media management tool that includes a full content management system, so that you can tightly integrate your entire wWb strategy – from your own site to Facebook – through one tool. It also integrates with other CMSs and WebSphere.
Jive Software offers a market-leading social media engagement solution, and WildFire is quite popular as well.
Website Localization
If you want to have your site available in multiple languages, automatic translation tools aren't going to cut it. You're going to need to hire professional translators and website localizers.
However, if you really need to have a site translated but can't pay for it, and you're fluent enough in another language that you could translate someone else's website, you can check out Free Localization. It's a translation exchange site – you volunteer some time translating a site, someone else translates your site.
For more information on Web localization:
Ten Tips for Website Localization
About.com's localization site

Photo by jaylopez
The post New Logistics: Web-Based Tools for International Marketing appeared first on ReadWrite.