Nokia just announced a new mobile application development contest that comes with $10 million in "cash, devices and marketing prizes" up for grabs. The "Calling All Innovators" contest, presented by Nokia and AT&T, is designed to encourage developers in North America to build applications for the company's mobile customers.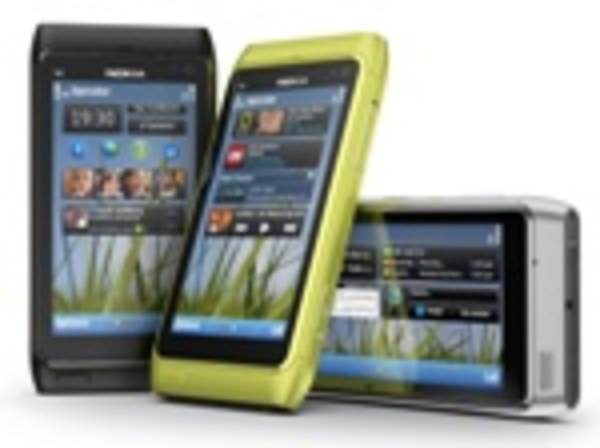 Although the handset manufacturer is still tops worldwide in terms of market share, it has struggled to attract developers to build apps for its Symbian mobile operating system platform, which features an iTunes App Store competitor called the Ovi Store.
At the recent Nokia World 2010 conference, the manufacturer's new CEO Stephen Elop, the former head of Microsoft's Business Division, made a brief, surprise appearance to hand out a $1 million dollar check to the winner of a prior contest. At the time, he reminded the audience that Nokia's success depended on its developers to "bring the ecosystem to life" and allow the company to compete effectively worldwide. He also said he was pleased that his first act as CEO involved giving a Nokia developer a million dollars.
The new contest builds on that same spirit of encouragement by way of cash, by doling out these large rewards, reportedly the largest yet.
About the Contest
The contest features 17 application categories, split into 11 general categories and 6 game categories. From these, 170 category finalists will be chosen. A panel of AT&T and Nokia judges will then determine the 51 category prize winners out of which the two apps and the two games grand prize winners are chosen. These grand prize winners each receive an extra $100,000 in cash and $1,900,000 in marketing on top of the $150,000 all category prize winners receive.
In other words, there's plenty of cash to go around.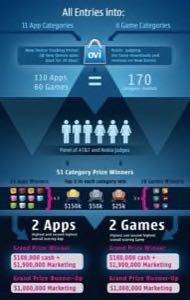 To qualify, the apps must be "visually attractive," "fast and responsive" and must be built using the Nokia Qt and Web UI design tools. For more information and how to participate, developers can visit the contest homepage here.
The post Nokia Ponies Up $10 Million to Encourage Ovi App Development appeared first on ReadWrite.