At this week's Nokia World 2010 in London, the mobile handset manufacturer sent a clear message to its developer community: we're listening. Despite having the largest install base in the mobile industry, it hasn't been, until now, all that easy for developers to create applications for the 1.3 billion Nokia users worldwide.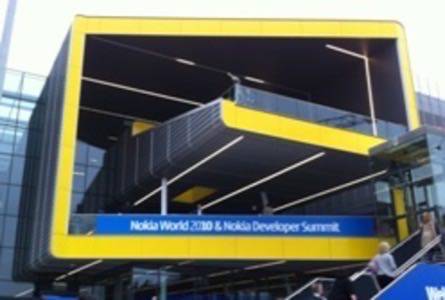 With the release of an updated Nokia Qt Software Development Kit (an SDK is a toolset developers use to create applications), the launch of a Java SDK which lets developers easily port smartphone applications to feature phones, improvements to the Ovi Store and more, developers have more reasons than ever to consider Nokia, or so says the company.
What's New for Developers
One of the most important changes for Nokia involves the release of a new Nokia Qt SDK which now results in a 70% reduction in lines of code needed to build applications for Symbian smartphones, like the newly launched N8, C7, C6 and E7 models, all of which debuted at this week's event.
Nokia VP, Forum Nokia and Developer Communities, Purnima Kochikar, explained that the changes to Qt have addressed the fragmentation issues that developers had complained about previously, in addition to greatly simplifying the process of development itself. The new model is more of a "code once, run everywhere" type of process.
Nokia has also made improvements to its Ovi Store's interface, so it runs faster and apps are easier to find, a benefit to end users and developers both. But for developers, the bigger news is the launch of subscription models , in-app purchases, micro-transactions and "try before you buy" app models. These give developers more ways to monetize their creations and helps them earn money within apps priced "free" for download.
Why In-App Purchases Matter When Building Nokia Apps
Free apps that use in-app purchases instead of up-front costs appeal to a lot of Nokia's user base, which, outside of the Western audience, prefer to pay for things "per use." Buying trends in other countries, especially in emerging markets, involve more flexibility when it comes to purchasing, explains Kochikar.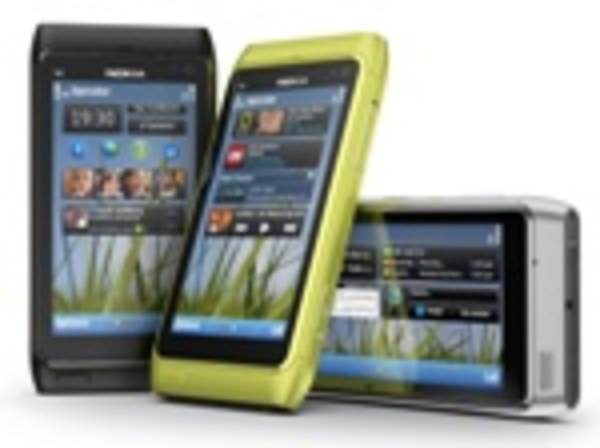 "The American model is often 'all-you-can-eat,'" she says. But elsewhere, people would rather pay a small amount, like 50-70 cents to watch a video stream one time within a "free" app, for example, instead of downloading a paid app that allows streaming video on demand for "free." Even though, over time, the per-use model could end up costing more, that doesn't matter. It's the way people feel comfortable buying. "Buying is illogical, it's emotional," Kochikar notes, explaining this cultural difference between markets.
The company has also lowered the barrier of entry for developers wanting to create mobile applications by including free Java and Symbian app signing. And it offers the more operator billing options worldwide than any other mobile company. In 91 countries across the globe, application downloads can be paid for on the end user's monthly phone bill instead of requiring a credit card up front. While this works well, of course, for impulse purchases, its true appeal is to the users in emerging markets who don't have a credit card to associate with their account, as is required a traditional app store setup. It's notable, too, that when operator billing becomes available, transactions increase 13-fold over credit card billing.
But Is It Enough?
Despite Android's gains on Nokia territory in recent months, the mobile handset manufacturer, for now, still retains the top position in mobile market share. And it intends to keep it. Nokia is fighting back against the Android threat – that was the defining message throughout Nokia World from the opening keynote where Executive Vice President, Markets, Niklas Savander, boldly proclaimed"Nokia is back!" to the brief closing remarks from new CEO Stephen Elop, a rehash of his former Microsoft's boss Steve Ballmer's rallying cry: "developers, developers, developers!"
But Nokia still has challenges ahead. It's prepping to release a high-end, open source mobile operating system called MeeGo next year, which means the company will then have three development platforms – MeeGo, plus Symbian for its smartphones and on the low-end of the spectrum, Series 40 feature phones. Fortunately, Nokia has started tying them all together with its new developer tools.
On a side note, Dr. Michael Halbherr, VP, Ovi Experience at Nokia, says that the MeeGo apps will appear in the Ovi Store alongside Symbian apps. It's unclear at this time how the store will be designed to support this change without confusing users, but it's likely that the apps that don't work on your phone simply won't appear when you access the marketplace from your mobile device, similar to how Android operates today.
The Android Threat
Speaking of Android, Nokia's top competition as of late, some analyst firms are already declaring it the winner, most recently Gartner, which forecasted Android to come out on top by 2014.
However, in this industry, a lot can change in a few years. Nokia has taken developer feedback to heart and made some big changes. While launching a Symbian or Java app may not be as "sexy" as launching for iPhone or Android, the sheer numbers Nokia holds should appeal to developers who want their apps to have a broader reach. And plenty of developers do, by the looks of the crowd in attendance at this week's event, including those from globally high-profile companies like Pixelpipe and Foursquare.
Lastly, there's the fact that Nokia has an enduring brand outside the U.S. and Silicon Valley where so much of the focus is on the "Android vs. iPhone" battle these days. Case in point: as I headed back to the airport, the cab driver asked me what had brought me to London. A Nokia conference, I told him. "Oh Nokia!" he replied enthusiastically. "I love their phones. They last a long time and take great photos." Indeed they do. But now Nokia wants them to be known for their apps, too. Only time will tell if the improvements Nokia has made will actually bring renewed interest from the developer community to make that a reality. One thing's for certain, though – even if Nokia loses its crown to Android, it went down fighting.
Disclosure: Nokia paid for this reporter's travel and accommodations to Nokia World 2010.
The post Nokia Reaches Out to Developers, Now Crucial to Company's Success appeared first on ReadWrite.