Over the last several months we have mentioned how minimalist micro-blogging service Tumblr has attracted traditional media outlets. The New York-based startup has begun providing publisher-friendly features and even managed to snag former Newsweek editor Mark Coatney, who serves as a liaison for traditional media.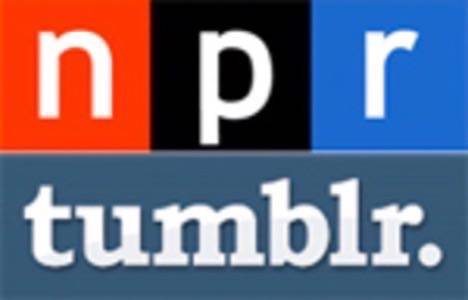 Today, National Public Radio (NPR) became the latest media group to join Tumblr, and I spoke with senior strategist Andy Carvin to find out how the organization plans to leverage the quickly growing platform.
NPR "Takes the Plunge"
"It's less about pageviews and more about engaging a community that enjoys NPR."
– Andy Carvin
"The plan is fairly open-ended," Carvin told me over the phone Wednesday. A longtime user of Tumblr (and other similar platforms, like
), Carvin said it was merely a matter of time before NPR "took the plunge" on Tumblr.
"Part of what we do is experiment on different platforms, and it seemed apparent to us that there was a sizable number of NPR fans on Tumblr," he says. "It's less about pageviews and more about engaging a community that enjoys NPR."
Carvin says NPR is taking a very experimental approach to Tumblr in terms of curating content to share, engaging one-on-one with followers and determining how to voice the blog. He adds that he is eager to get feedback from fans, but that there is no "grand plan" for what they intend to accomplish.
Tumblr and the Media
By joining Tumblr, NPR also joins a growing list of traditional media outlets – including Newsweek, Life Magazine and Rolling Stone – attempting to reach fans on the popular service. But why is Tumblr such an attractive new medium for these organizations? Carvin says it's all in the visuals.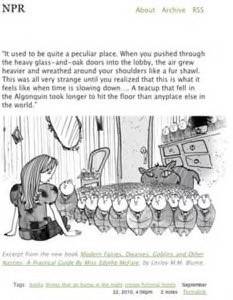 "Tumblr is a visual medium. Photos and snippets of quotes really stand out, while Facebook might have a sentence or two in a wall post and thumbnail with a link to a story," he says.
Why not use Posterous? "Who's to say we won't," Carvin says.
He believes Tumblr has attracted a media presence because of the ease at which a variety of media can be quickly presented on a site. It's this established media presence that led NPR to chose Tumblr over Posterous, at least for now.
"It's important to pick and choose your battles. It's easy to overextend yourself on every single platform rather than figure out sweet spots," he says. "We recognize that there's a large group of people online that love what we do […] It's important for us to stay engaged with these folks at a personal level and not just a 50,000 foot level."
The post NPR Looks to Engage New Audiences On Tumblr appeared first on ReadWrite.