Often when we talk about the push for online education here, it's in terms of the entrepreneurial opportunities surrounding education technology. But online education might provide some other, different opportunities for entrepreneurs as more and more colleges start offering MBA programs online.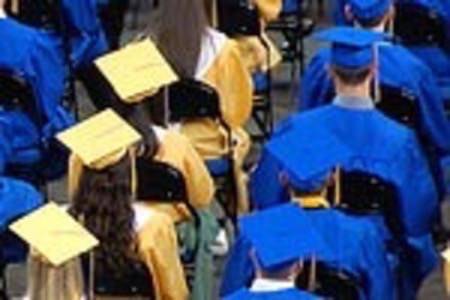 According to the Graduate Management Admission Council's recent report on the trends for grad school applications, online or distance learning and flexible MBA programs have received an increase in applications for this school year over 2009. At the same time, "traditional," on-campus MBA programs have seen their numbers fall.
Distance learning was once viewed as an "alternative" form of education, but Web-based learning is becoming more and more mainstream. It's credible, and importantly if you're after the MBA, accredited.
Moreover, many schools are finding they need to offer courses online in order to attract students.
I had a chance today to speak with Richard Skolnik, who is the Dean of the Business School at SUNY Oswego. As part of the State University of New York Learning Network, SUNY Oswego already offers numerous graduate level business courses online. But in January, you'll be able to complete your entire MBA degree online at the university.
Skolnik says that the move to online learning was something the MBA students at the school wanted, as it gave them the flexibility to pursue graduate education while also maintaining work and other responsibilities. The courses in the SUNY Oswego are asynchronous, meaning the students can complete the coursework on their own schedule. Skolnik noted that this requires a really disciplined and motivated student, but says the school offers both technical and academic support for online learners. There are frequent assignments and lots of feedback, says Skolnik.
Teaching online requires a different set of pedagogy skills from professors, but Skolnik says that many of them were already using Web technologies before classes were moved whole-scale online.
While folks will certainly continue to debate whether or not entrepreneurs really need an MBA, the increasing availability of online degrees will give folks who might not otherwise the option and ability to pursue one.
The post Online Education Meets the MBA appeared first on ReadWrite.