Earlier this summer, the Public Broadcasting Service (PBS) partnered with social check-in app GetGlue to offer rewards for a few of its shows. GetGlue has seen strong engagement numbers from its sticker promotions, and not long ago announced many extended promotions from networks like HBO and Showtime. PBS, having seen tremendous social media growth from its campaign has announced a brand new set of reward promotions with GetGlue for its upcoming fall lineup of shows.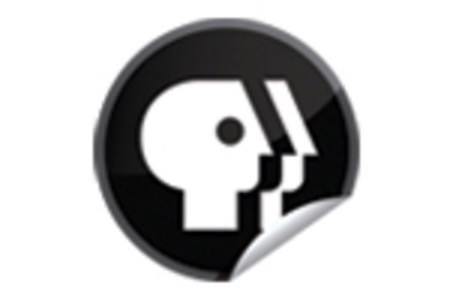 "Social media is critical to PBS."
– Kevin Dando, Director of Digital Marketing and Communications, PBS
While many networks feature a handful of stickers and shows on GetGlue, PBS is rolling out a impressive 18-sticker set for fans of many of the network's most popular and most anticipated shows. Longtime favorites
NOVA, NewsHour, Charlie Rose
and
Frontline
are featured, as well as upcoming specials like
Masterpiece Mystery: Sherlock
and Ken Burns'
The Tenth Inning
, an epilogue to his well known documentary,
Baseball
.
"Social media is critical to PBS," Kevin Dando, the network's director of digital marketing and communications, told ReadWriteWeb. "With public media and social media, there is a huge symmetry between those two worlds. It's very important to us to make sure that people who could be interested in a program on TV or online know about it."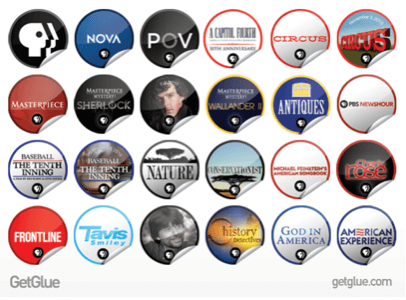 PBS has built a solid online following, amassing over 400,000 fans on Facebook, and over half of a million followers on Twitter. Dando says that the thousands of comments and mentions PBS receives online each day has grown significantly thanks to promotions like GetGlue stickers.
"We want to be smartly ubiquitous," he says, adding that the growing popularity of mobile apps has helped significantly.
"Once these companies – including GetGlue – started having mobile apps, we started seeing many more mentions of people watching our programs," says Dando. "We want to make it easier for people to have engaging conversations about our programs and to be able – if they wish – to collect stickers and badges."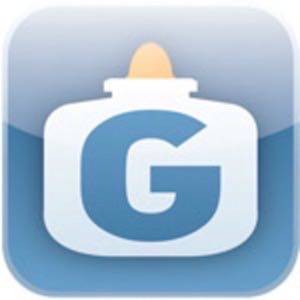 Research has shown that when we watch TV these days, we are often engaging in a "second screen" experience. I know I am guilty of plopping down on my couch to watch my favorite shows on TV with my laptop or smartphone (or both) along for the ride. It's no surprise then that many broadcast networks have flocked to social media as a means of engaging with viewers and attracting new audiences.
The challenge to these networks is deciding which shows will gain the most traction through social media. PBS has been pleased with its results on GetGlue and is now throwing as much as it can at the service to see what sticks. The network is also in talks with other social check-in apps to launch similar promotions this fall which Dando says "people will be impressed with."
The post PBS Rolls Out Extensive GetGlue Sticker Promotion for Fall Lineup appeared first on ReadWrite.