Continuing our series on product innovation and the people driving it, this week I spoke with the CEO and co-founder of Betaworks: John Borthwick. If you're unfamiliar with the name Betaworks, you will recognize the products under its umbrella: Bit.ly (the leading link shortener), TweetDeck (desktop Twitter client), Chartbeat (real-time analytics service) and SocialFlow (a social messaging service). As well as growing companies, Betaworks is a seed-stage investor in a range of real-time web companies – such as Tumblr, Twitterfeed, Superfeedr and Songkick.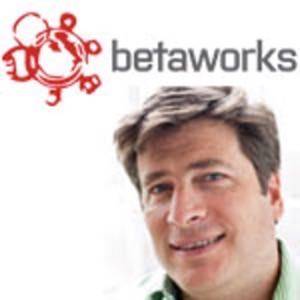 In this two-part post, we give an overview of John Borthwick's product development philosophy. Then in part 2, to be published tomorrow, we will outline the evolution of one of Betaworks' products: Chartbeat.
How Betaworks Began
John Borthwick started Betaworks about two and half years ago. He had "a view of social distribution and the real-time web and how that was changing the way people navigate stuff online." The Web had evolved and there was "a new set of metaphors and tools."
Borthwick believed that increasingly people were using a loosely-coupled set of tools in order to construct their experiences online. "What's connecting those tools," he told me, "is sometimes identity, but often just data. And people want to be able to port that data across multiple tools." A much different model to the 'walled garden' web portals of about 8 years ago.
Betaworks is building products that plug in to different services.
"Our model is one where there's best of breed services that are loosely coupled and connected by data."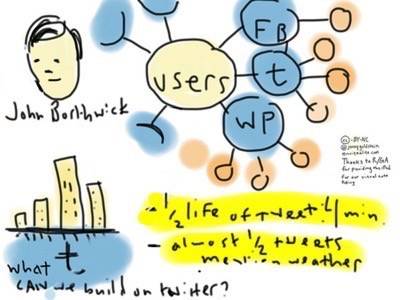 Borthwick's Philosophy of Product Development
"Innovation is changing," John Borthwick told me. "The costs of starting a company are falling at an incredible pace. Matched with that is that the cost of scaling a company is dropping."
How Betaworks works is by providing a platform "to help rapidly iterate and innovate in the early stage of a company, so [that] we can be fairly aggressive about instrumenting products." Using this method, which Borthwick calls "rapid innovation," Betaworks knows when a product is taking off .
"Or we know when to take it out back and shoot it."
This approach also applies to the scaling of a product. "When things start to scale," said Borthwick, "we scale them fairly cheaply and fairly fast."
The first product at Betaworks was called Findings. Borthwick told me that it shipped it as an alpha product, but it wasn't a success so "we took it out back and shot it." However, Betaworks then iterated Findings into something else: Bit.ly.
Incidentally, Borthwick noted that Betaworks is back working on Findings again – but he declined to discuss further.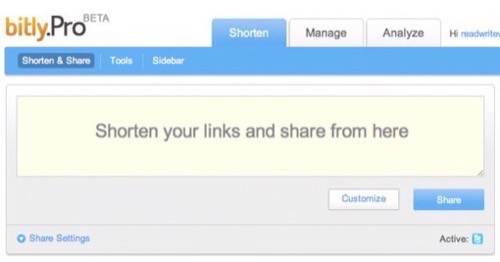 "This process of rapid innovation and the inception phase of a product and its elements, is intrical to our view of the world. So the first thing we worked on we actually killed. But out of that grew, indirectly, Bit.ly. We needed to create a link shortener. At the same time we were working on another product, called Firefly. And out of Firefly grew Chartbeat."
We'll discuss the development process of Chartbeat in Part 2 of this post.
Products & Trends That Borthwick is Watching
During this series I'm asking all of the interview subjects what products (other than their own) they're excited about and what trends they're monitoring.
John Borthwick likes an iPad app called Camera A. When used with an iPhone app called Camera B, it connects your iPad and iPhone together by bluetooth or wifi – allowing you to take photos using iphone. Or it can be used as a baby monitoring device. Borthwick said that it re-defines boundaries for what the iPad is (as it doesn't have camera). He also mentioned an iphone app called You gotta see this!, which pans around a room and "stitches together a panoramic view."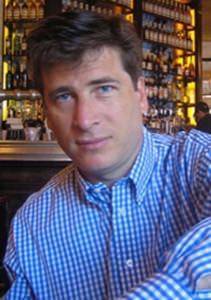 As for trends that Borthwick is monitoring, he is still intensely interested in the real-time web. He sees it as a "10 year game changer" and said that its impact on mobile and ipad will be significant. "There are a lot of interesting things happening in real-time iPad apps," he remarked.
Borthwick also sees tools of social distribution becoming more mobile. He thinks there is a lot of opportunity in that market.
Finally, he is watching what is happening with the closed vs. open web – which he calls the "potential balkanization of the web." Pieces of that is happening with app stores, Facebook and Twitter, he said. "Everything we're building here is predicated on an open web architecture," concluded Borthwick.
Join us for Part 2 of this interview tomorrow, when we delve into the product development process behind Chartbeat. In the meantime, let us know your thoughts on Borthwick's product innovation philosophy in the comments.
Photo credits: jonny goldstein; Mary Hodder
The post Rapid Innovation: The Philosophy of Betaworks CEO John Borthwick appeared first on ReadWrite.