Seesmic is entering a new phase by offering SaaS services through its platform.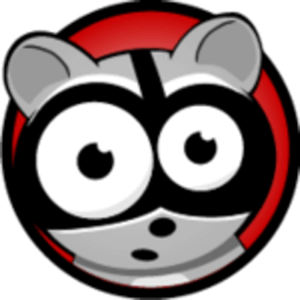 This past week, Salesforce.com CEO Marc Benioff and Seesmic Founder Loic LeMeur showed the integration with the SaaS service and the consumer application.
It's a turn for Seesmic. It could be a significant one, too, as Dennis Howell pointed out today. It puts the company in an enterprise market that may be just ready enough for the acceptance of consumer grade services for social communications.
We are seeing deeper fits with social applications and SaaS services. For the most part it's an integration to reach out to people on social networks such as Facebook.
The Seesmic integration is a bit different. Seesmic is integrating the Salesforce.com activity stream that employees use in their daily work. Seesmic is a third-party app that takes people away from Salesforce.com but at the same time extends its reach to more services and extension to multiple mobile platforms.
The Salesforce integration has received most of the attention. But Socialcast has also integrated with Seesmic. Socialcast provides an enterprise activity stream which aggregates and syndicates activities from employees and business systems.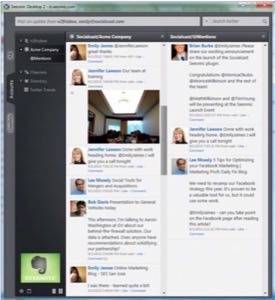 Seesmic has a service that can serve as a platform for the multiple streams that a company may watch. It could be any SaaS service.
This week, RightNowlaunched a new feature to its service that turns a Facebook page into a stream for customer support. RightNow CX for Facebook adds functionality to the the page by adding a tab that customers can click to get support. It's like a stream that is filled with the conversations, questions and answers from the community that correlates to the client.
Employees have access to the communication through the RightNow service. It is designed for customer support people. The potential is for RightNow to be a real-time customer support engine with analytics and sentiment analysis for better responding to support issues.
RightNow CX for Facebook would seem to fit with Seesmic, serving as another stream that could be followed as easily as a Twitter or any other service. It could be a channel that multiple parties follow.
For Seesmic, integrating Facebook Chatter and Socialcast is another way to broaden its reach. There's the opportunity for a subscription model.
And that could make the company something else entirely.
The post Seesmic Enters the Enterprise appeared first on ReadWrite.