The Twitter exchange on Sunday went something like this: Robert Scoble tweeted that he'd seen a demo from Aweditorium, a "MIND BLOWING way to find new music. @fredwilson alert!" And Fred Wilson responded that he went to the iPad store, but couldn't find the app. Scoble responded that the startup is "very stealthy," which Wilson described as a "lost opportunity."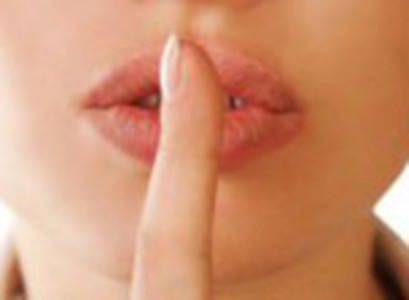 Being in "stealth mode" is, as Wilson argues, often seen as a bad idea for startups. Even if you're not ready for launch or for limelight, there are clear benefits from giving folks an inkling of what you're working on. You get to establish name recognition. You get to make the case for your domain expertise. And perhaps most importantly, you can get vital feedback from customers to help you better build your product.
So why stay stealth?
How do you define "stealth"?
Is stealth really a matter of locking yourself and your team away in the proverbial garage, working in utter isolation into the day you launch your product? If that's the case, then it's difficult to make an argument that stealth mode is anything but a bad idea.
But as Trada CEO Niel Robertson argued in a blog post earlier this year, there may be situations when companies can and should be stealth. Robertson argues that not being a public player doesn't mean that companies aren't getting customer input.
He writes, "In the beginning there are three basic things every startup needs: experts to give you input on your product as you're building it, users to help you beta test your product in a real-life setting, customers who will give you real money for what you're building and take real risk in doing so. You need all of these people to bake the cake." Can you gather enough of these beta testers and beta customers without blogging about it? "If yes," he argues, "you don't need to talk publicly about what you're doing."
As Robertson notes, once you do talk publicly, you need to be ready to devote the necessary resources to that. You need to be prepared to engage in conversation, not simply broadcast your message. You need to have the infrastructure, the resources, and the processes to deal with inquiries.
Taking advantage of private conversations before going public
According to Robertson, "The last major argument I have in favor of stealth mode is simply the most obvious – that you should play your own game for as long as you can. Being able to pick and choose what is correct for your business with as few outside influences as possible is a luxury that you won't always have. This doesn't mean don't talk to people and adjust based on what they say. You absolutely have to do this from day one. Just don't have the conversations in public. I don't know a lot of people that take their relationship issues to the park and invite anyone walking by to opine on what would work best for them. Take advantage of private conversations and reduced noise for as long as you can get away with it. Focusing on a small set of objectives will allow you to learn quickly and fail things out of the system that won't help your business."
While stealth mode – or at least "under the radar" mode – has its benefits in helping you focus some of your resources, the decision to operate this way is, as Robertson points out, always a situational business decision.
And as such, you probably need to be ready to (re)assess the situation should Robert Scoble and Fred Wilson (for example) start tweeting about you.
The post Should Your Startup Stay Stealth? appeared first on ReadWrite.