At today's roundtable, we had three niche e-commerce entrepreneurs and two e-commerce infrastructure entrepreneurs. I will describe their businesses briefly, below. You can vote on which one you like most by clicking on our Facebook page. If you missed the session, please listen to the recording before voting.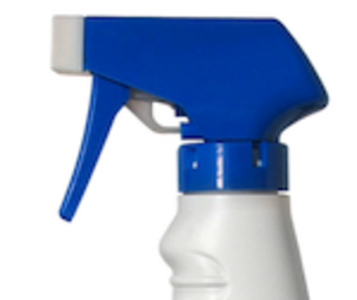 GrillGrate
First up was Brad Barrett presenting GrillGrate, a grill accessory with which Brad has built a year-to-date revenue of $400,000. We discussed how Brad might be able to do his first $1 million year by leveraging the upcoming holiday season. What is working well for Brad is a combination of television infomercials and e-commerce.
Brad has had some success in working with retailers as well, but I advised him to be careful about the cash flow management. To do a solid holiday season he will need to balance the inventory and marketing budgets, and getting stuck in a complex situation with inventory being stuffed in the retail channels with bad terms will be a kiss of death. I will work with him on his inventory financing strategy.
JCLABoutique.com
Then Jeanne Chinn with JCLABoutique.com presented an upcoming e-commerce company that is planning to sell $210 tote bags for carrying pets. Jeanne's positioning needs a lot of work. Today she is operating at a 30,000 feet level, and I am concerned that unless she gets down to earth and develops more granular and specific strategies, she will not get anywhere. I asked her to work with the Clarify Your Story framework, something we ask people to use in preparing for the roundtable, but clearly, Jeanne did not do her homework. As a result, her pitch sounded like spray and pray to me.
Vimagino.com
Next, Umakant Soni discussed Vimagino.com, a software for Web-based Q&A support to engage customers better on sites that are trying to draw people in and convert them into customers. Now, the Web self-service software market is very crowded with major players like RightNow already deeply entrenched. With enterprise customers, this would result in tremendous exit barriers, making sales cycles long and involved, which a small startup will find hard to withstand. For Vimagino, therefore, an OEM strategy is a far better starting point. I will connect the company to a few larger companies that may be good OEM channels for them.
TheNextBigZing.com
Then Dhana Cohen pitched TheNextBigZing.com where she has collected various merchants with video reviews of products. She wants to sell these products on her site. Her upcoming campaign of reaching out to 100,000 moms will be one of the first concerted efforts to actually test her business model. I would be curious to see what results as this experiment produces.
PowerStores.in
Last up was Indrajit Chowdhury discussing PowerStores.in an e-commerce storefront building software for the Indian market. Now, e-commerce has had extremely slow penetration in India, one of the key reasons being the lack of reliability of the delivery and logistics chain. Products get lost in the mail, and that, if you are selling expensive products, is a nightmare for merchants.
Another issue is that India has had no catalog shopping industry, so the consumer psyche is not used to buying products that would be delivered later. Add to this the Not-Invented-Here (NIH) syndrome that most e-commerce companies in India have – will they buy Indrajit's product? I advised Indrajit to find a small group of brick-and-mortar retailers in the Bombay-Pune region (because he is based on Goa, also on the West Coast of India) selling not-too-expensive products, and see if they want to go online. This may be the best place where Indrajit can start selling his product. Good news: Indrajit is a solo entrepreneur, so he doesn't have a large overhead to support.
I started doing my free Online Strategy Roundtables for entrepreneurs in the fall of 2008. These roundtables are the cornerstone programming of a global initiative that I have started called One Million by One Million (1M/1M). Its mission is to help a million entrepreneurs globally to reach $1 million in revenue and beyond, build $1 trillion in sustainable global GDP, and create 10 million jobs. In 1M/1M, I teach the EJ Methodology which is based on my Entrepreneur Journeys research, and emphasize bootstrapping, idea validation, and crisp positioning as some of the core principles of building strong fundamentals in early stage ventures. In addition, we are offering entrepreneurs access to investors and customers through our recently launched our 1M/1M Incubation Radar series. You can pitch to be featured on my blog following these instructions. Recordings of previous roundtables are all available here. You can register for the next roundtable here. All three of today's roundtable companies will soon be featured on Incubation Radar.
Recordings of previous roundtables are all available here. You can register for the next roundtable here.
Sramana Mitra is a technology entrepreneur and strategy consultant in Silicon Valley. She has founded three companies, writes a business blog, Sramana Mitra on Strategy, and runs the 1M/1M initiative. She has a master's degree in electrical engineering and computer science from the Massachusetts Institute of Technology. Her Entrepreneur Journeys book series, Entrepreneur Journeys, Bootstrapping: Weapon Of Mass Reconstruction, Positioning: How To Test, Validate, and Bring Your Idea To MarketInnovation: Need Of The Hour, as well as Vision India 2020, are all available from Amazon.
Photo by brokenarts
The post Strategy Roundtable: Do Not Spray and Pray appeared first on ReadWrite.