In a recent interview, Facebook CEO Mark Zuckerberg flat-out denied earlier reports that the social networking company was building a so-called Facebook phone. "Our whole strategy is not to build any specific device or integration or anything like that. Because we're not trying to compete with Apple or the Droid or any other hardware manufacturer for that matter," Zuckerberg said.

He also denied reports that the company is building its own operating system (OS), such as one that would compete with Google's Android mobile OS, for example. However, when asked about a "Facebook-branded phone," things became a little fuzzy.
Today, a Bloomberg report may have figured out why he was hedging. According to multiple unnamed sources, Facebook is working on two "Facebook phones" with handset manufacturer INQ Mobile Ltd., the report says.
Bloomberg states that INQ is developing two smartphones that may be carried by AT&T here in the U.S. Both phones would run Google's Android operating system but would feature deep integration with Facebook social networking services.
Reportedly, Facebook has not yet decided whether it will lend its name to help in the branding of the devices.
That would certainly explain this odd portion of the TechCrunch/Mark Zuckerberg interview where the previously forthcoming exec all of a sudden needed further clarification before proceeding to answer a direct question:
(Note, edited for brevity)
Michael Arrington: Have there been discussions with hardware manufactures to have a Facebook-branded phone some time sort of soon, in the next year or so?
Mark Zuckerberg: What does that mean… Facebook-branded phone…?
Michael Arrington: You know, like the Nexus One was Google-branded even though it was also HTC-branded. I would imagine we're talking about physical branding on the phone itself.
Mark Zuckerberg: I think there are probably exploratory conversations around.. on the order of what I just said with all these different companies. But none of them have gotten to that level of detail. Like Apple in their ads has Facebook as a fairly prominent feature. But you wouldn't call this a Facebook-branded phone. And we want to do as deep an integration as we can with them, because this is an incredibly important device. I don't know… whether we help companies out with marketing, I think is almost more of a tactical question.
Earlier in the interview, Zuckerberg talked about an older INQ-built phone, also once dubbed the "Facebook phone" that featured deep social networking integration. He said that the company didn't have any of its engineers involved with that project at the time.
Meanwhile, the company's statement in response Bloomberg's new report confirmed that Facebook is working with INQ to help them build devices: "We've been working with INQ for a couple of years now to help them build a deeply integrated Facebook experience on their devices."
Hmmm.
The question now is: To what extent did Facebook help INQ this time around?
Tech blogger Om Malik of GigaOm may have that answer. He has contributed some information about the so-called Facebook phones from INQ, including juicy tidbits like this: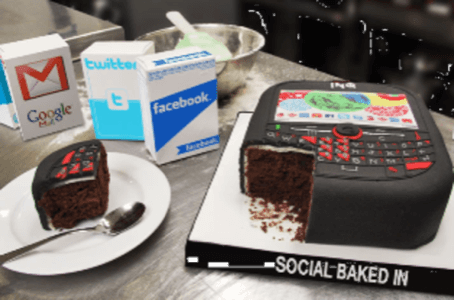 The AT&T deal is not final and the phones won't be ready by early 2011 as Bloomberg reported
The phones will show up first on Hutichinson's 3/3G network
The phones will also bundle Spotify, the digital music streaming service
The user experience was primarily designed by INQ, not Facebook
Reading between the lines of the Zuckerberg interview and the leaked INQ news, it does seem like the story of "Facebook" INQ phones is legit. The phones may or may not carry actual Facebook branding, as that's undecided for now, but they will certainly feature heavy integration, from what it sounds like.
That means soon we'll have "Facebook phones" that run on Android and offer Spotify music streaming. That sounds good to us, whether or not they're officially called "Facebook phones."
Image credit: INQ
The post The Real Facebook Phone(s)? appeared first on ReadWrite.