At Huawei's Global Mobile Broadband forum in Oslo, Norway this week, YouTube's head of platform partnerships Francisco Varel, told the crowd of attendees that the mobile video company is now interested in more partnerships and dialogue with mobile operators. "These partnerships are critical to our success," he said, explaining how YouTube is interested in hearing operators' needs.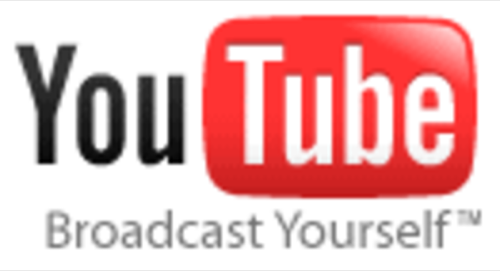 Varela also noted that YouTube, the second-most searched site in the world, has seen incredible growth in the mobile sector in recent months. Mobile viewing of YouTube content grew 160% last year and strong growth is expected in 2010 as well, said Varela.
One of the main technical challenges Google-owned YouTube has been dealing with is figuring out how to provide the familiar YouTube experience to people once they become untethered from the desktop.
For a little historical perspective, Varela talked about the launch of YouTube mobile back in 2007, when it only offered a library of 12 daily videos selected and approved by operator partner, Verizon, and a total catalog of just 1,000 videos on Vodafone, its European partner.
Now YouTube has a new mobile platform code-named "Blazer," which launched earlier this year for Android and iPhone users in the U.S. Blazer, said Varela, is a better reflection of what a real YouTube mobile experience should be. "A mobile video experience needs to be fast, contain personalization features and have comprehensive access to a library of content. Blazer gets us closer to ticking all those boxes."
It's also built on the HTML5 standard, offers the features and functionality of the main YouTube site like "favorites" and "likes," includes the majority of the site's videos for searching and is "incredibly fast." Speed is good for YouTube, said Varela, because the faster the mobile site became, the more video playbacks occur.
YouTube Unhappy with Native Mobile Apps
There were also some hints that Google was unhappy with the native apps available in the mobile ecosystem today, including its own Android app. "We love our Android app, but there are problems with it, as there are with other third party YouTube builds," Varela told RCRWireless.
The "other" third-party builds he's likely referring to include first and foremost, Apple's built-in YouTube application on its iOS devices. (iOS is the operating system powering the iPhone, iPod Touch and iPad.) Blazer's launch highlighted the tensions between the two companies, especially when YouTube product manager Andrey Doronichev pitted the new site against the iPhone's native app during a demonstration at the company headquarters. The mobile site is faster, offers more features and improved video quality, he explained at the time.
The problem with Apple, as Google sees it, is that Apple controls the native YouTube app on the iPhone. Google may not think Apple is keeping up with all the latest technology advances and is offering users a lesser experience. Partnerships would allow Google to instead get its preferred app – that being the Blazer platform – on more devices. iPhone owners can run the Blazer experience too, if they would like… although in our tests doing so still had some drawbacks.
Going forward, however, the iPhone app may end up being the only holdout if Google has its way. The company's goal is now "unification" of its mobile experience, said Varela. Hopefully, that means we'll see the Blazer-enabled mobile site rolled out to more countries soon, as YouTube promised in July.
Source: MobileBusinessBriefing
The post The State of YouTube Mobile: Viewing up 160%, Operator Partnerships Sought appeared first on ReadWrite.