Keeping up with all of the important technology news in a given week is a challenge for anyone, let alone busy professionals and people trying to run businesses.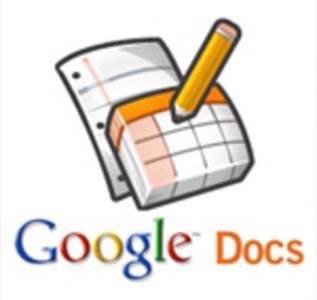 While there's not yet a known cure, ReadWriteBiz can help alleviate your information overload by bringing you a rundown of some of the most important tech news and product reviews for small to medium-sized businesses.
In an excellent post published early in the week, Mashable writer Jolie O'Dell discussed how SMBs can take advantage of Facebook Places, and walked us through setting up a Facebook Page, connecting it to a Place, building a community and getting started with advertising on Facebook.
On Tuesday, Google announced that Google Docs will finally support mobile document editing, at least on iPad and Android-powered devices (sorry, iPhone users). Until now, loading up docs.google.com on an iPad or smart phone would bring up one's documents in a read-only format, and any editing had to be done through a third-party app. The change was welcome, especially to users of the iPad, whose large screen isn't as limiting as that of a phone.
Speaking of Google, TechCrunch reported the same day that Google plans on sending 8 million specialized mobile devices to SMB owners so their customers can check in, rate products and make purchases from them. An obvious shot at emerging location players like Yelp and FourSquare, the move was analyzed by Small Business Trends, who wondered if the cost would pay off for Google in the long run.
Mobile workers and business owners who own iPads no doubt rejoiced at the announcement of an iPad app for online meeting provider Fuze Box. Although it's not the first online meeting app for the iPad, Fuze Box is the first to let users initiate meetings and invite attendees from the iPad, rather than requiring them to go to a desktop browser. Check out ReadWriteBiz's roundup, 4 Ways to Attend Meetings On Your iPad.
The week wrapped up today with the BizTechDay conference in New York City, a gathering of entrepreneurs keynoted by Seth Godin. The day-long event featured a host of inspiring speakers and impressive product demos geared toward startups and SMBs. ReadWriteWeb was there, and there was an absurd amount of great advice and killer apps for SMBs. Keep an eye out for more details, coming soon.
The post This Week in Review: Must-Know Tech News For SMBs appeared first on ReadWrite.