Yesterday Twitter announced a major redesign of its homepage. The new twitter.com is designed to make it easier for mainstream people to consume content on Twitter. "You don't have to tweet," said Twitter co-founder Evan Williams at the press gathering yesterday, "any more than you have to make a webpage to use the Web." In other words, Twitter wants to emphasize the content consumption aspect of its service and de-emphasize the production part.

Twitter is doing this because it has struggled to get normal everyday people to tweet. But there is hope for Twitter yet, because YouTube has proven that a Social Web service can have a consumption focus and still achieve mega success. Twitter is trying to take its site to YouTube's level of popularity.
The Twitter redesign makes the service more appealing to consumers, for example by integrating photos and videos. It also sports a sleeker look, akin to the iPad version of Twitter which launched recently to mostly positive reviews.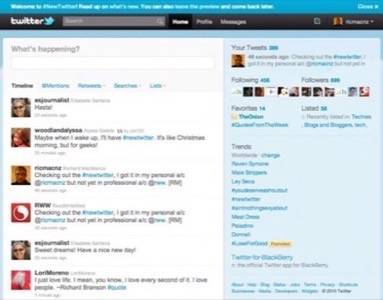 Twitter Now More Read Than Write
In essence, yesterday's announcement was less about a redesign and more about re-positioning Twitter as a source of content. In other words, Twitter is moving away from the read/write model that has been so integral to the scaling of other web companies.
Facebook has become a phenomenon because its hundreds of millions of users both read and write content on the site. As an example, all of my immediate family now uses Facebook – but not one of them uses Twitter. And that in a nutshell is the problem for Twitter.
Twitter's solution is to tell people like my family: hey, we know you're confused about why people want to "tweet" what they're doing during the day. But did you know that you can follow what Lady Gaga has to say, or see breaking news from CNN, or find out about breaking news before it hits the TV networks — and so on.
Evan Williams noted yesterday that 78% of all Twitter users visited twitter.com over the past month, with 14% going to its mobile site. [Update:Mark Evans made a good point that many of the 78% probably only visited twitter.com a few times for administrative purposes] Many power users of Twitter use third party applications like TweetDeck and Seesmic to consume tweets. Most of those power users are probably producing tweets too (although we have no statistics about that). The implication is clearly that Twitter.com has become a hugely popular destination site for many millions of consumers.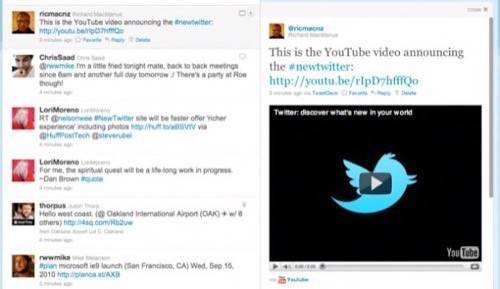 What Twitter Has in Common With YouTube
That term 'destination site' takes us back to the dot com era of the Web, where the vast majority of people consumed content but didn't produce it. After that, of course the read/write web came along and we got services like YouTube, MySpace, Flickr, Delicious, Wikipedia, Facebook… and Twitter. When Twitter first became popular with the early adopter set in 2007, it was mostly used as (another) social networking tool.
But it turns out that, in Twitter's case, the usage patterns of early adopters was NOT a good indicator of how mainstream users would use the service. Unlike with Facebook, where mainstream users in 2010 do pretty much the same thing on the site as the early US college users did in 2005 (only with much less "poking"), Twitter's mainstream users do not share the need of early adopters to tweet at regular intervals.
YouTube is perhaps a good example of what Twitter is aiming to become. The appeal of YouTube when it launched in 2005 was that people could upload their own videos to the Web. But nowadays most of its users just consume videos and aren't uploading them. Likewise, Twitter wants to be a place on the Web where people can consume the "tweets" of the small percentage of users who like to produce content. YouTube has translated this into a very successful web service, which far eclipses what Twitter has so far achieved.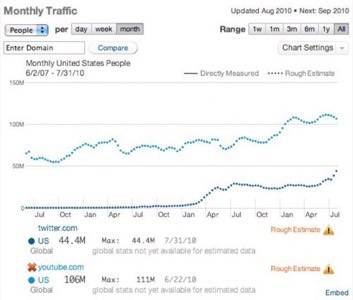 Next Stop For Twitter: YouTube-Like Scale
It seems like a natural evolution for Twitter, to scale up its mainstream user base like YouTube did. That doesn't mean that it's any less of a 'read/write' service, because the core principle of the Read/Write Web has always been that it democratizes production tools. YouTube made it easy for anybody to upload their own videos to the Web, like Twitter has made it easy for anybody to broadcast their thoughts in 140 characters or less.
That a much smaller percentage of YouTube or Twitter's user base wants to take advantage of those production tools, compared to Facebook or even Flickr, doesn't mean that it has less chance of success. YouTube has proven that it can take a 'more read than write' service to the highest level of popularity. Now Twitter is trying to do that too.
Let us know if you agree with this analysis in the comments.
The post Twitter Aims to Duplicate YouTube's Success appeared first on ReadWrite.