The big stories at Verizon Developer Community Conference 2010 (VDCC) are APIs and VCAST Apps for Day 1. Opening keynote talks and panels explored a range of topics that are on the minds of all mobile app developers.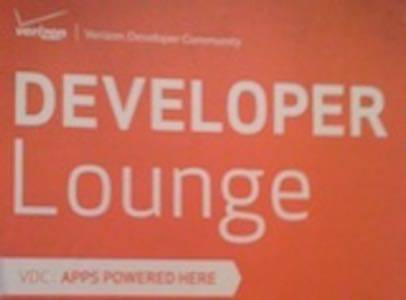 Let's take a closer look.
There's an API for that
When you consider that all the LBS startups today are still looking for precision in determining where the user might be, the Network API announcement at VDCC are both exciting and a cause to reflect further. Consider that when most developers think about fragmentation this is handset and device specific. Now, with the emergence of a RESTful equivalent API for the network means the notions of being carrier specific with your development choices as well. The initial RESTful network API areas will be location, SMS and MMS. It will be critical for developers to get certified quickly for access to make this worthwhile and vibrant.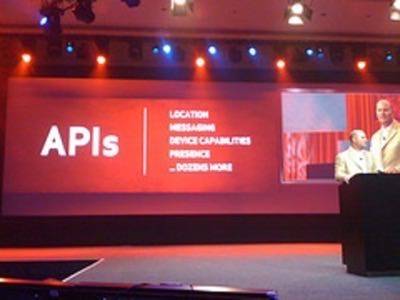 So does fragmentation really matter?
The fragmentation question was posed on Day 1 during the "Making Verizon Work for You" panel moderated by Mark McDowell, Managing Partner of Acta. The answer on fragmentation was delivered by Asokan Thiyagarajan, Director, Platforms & Technology Strategy, Samsung Telecommunications America. Simply stated, Thiyagarajan said fragmentation is simply unavoidable and should not be of primary concern to developers.
Further, Thiyagarajan indicated that this is not a recreation of the fragmentation of the feature phone market. Instead, there will be increased cooperation with handset makers such as Samsung with the OS companies like Google. For mobile, there will always be this fragmentation concern but it is entirely manageable and is a concern that developers can deal with effectively.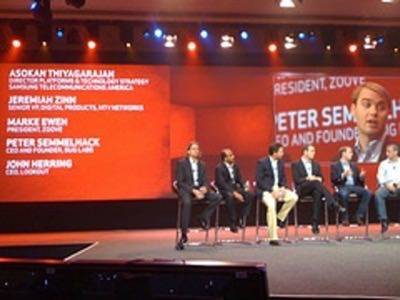 Also echoing a soothing tone for concern around fragmentation, Peter Semmelhack of Bug Labs said that the development costs associated with creating apps is racing to zero and tools are increasingly becoming close to free. As such, the key considerations for fragmentation is the by-product of differentiation that is made possible. That same call to strive to "be different" was stated earlier in the panel by John Hering, CEO of mobile security firm, Lookout.
The quest for a better Apps marketplace
To say there are high hopes for VCast Apps would be a euphemism. Developers that spoke with RWH shared several reasons they like the VCast Apps story and want to see the final strokes.
The following list of high hopes was generated from talking with multiple Android developers: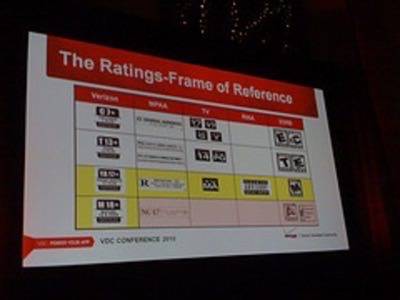 Less of a "wild west" or wasteland than other existing marketplaces
Better review process guidelines being released for content standards
Direct interaction with the primes and champions within VCast Apps
Carrier billing and recurring subscription revenue options seems more sensible than trying to track down payments with yet another app store
Fear and Loathing in Las Vegas
Initially, the Day 1 fears expressed by Android developers were universally centered around approval processes might not work as indicated. This is not unique for anyone that deals with apps marketplaces. The notion of transparency and understanding how to navigate app approval is always top of mind. The VCast Apps team has highlighted online resources as well as making the people behind the processes available.
What happened to these fears on Day 2 was notable. Those same developers indicated a greater comfort level with the process outlined by the VCast Apps team. That's a pretty good turn around in less than 48 hours at a conference. It might also mean even greater attendance for VDCC 2011 if that expectation is set for other concerns app developers might raise over the next 12 months. This year the attendance was well over 1000 people from the Verizon developer community.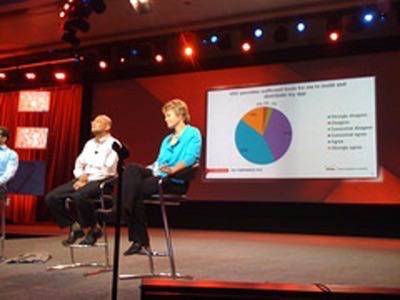 So, if you are a mobile app developer on the Android platform, would you consider taking advantage of the VCast Apps marketplace? What are you primary concerns with being exposed on a carrier specific marketplace or portal? Does the prospect of another app approval process give you pause or do you think anything else is a possible improvement?
Let us know in the comments below!
The post VCast Apps and Network APIs: Developer Perspectives appeared first on ReadWrite.